HidrateSpark Steel – náhradní víčko na lahev, 620 ml, černé
Product code
HI-Lid-004-002
Originální náhradní víko s otevíráním na tlačítko pro HidrateSpark STEEL Chug Lid. Pasuje na obě velikostní varianty. V černém provedení.

Víko Chug Lid nabídne tlačítko, kterým jej snadno otevřete. Zamezuje úniku vody a svým zpracováním brání nečistotám vniknout do těla láhve. Neobsahuje žádné zdraví škodlivé materiály.

Availability: On the way from the manufacturer
If the goods are not in stock, the usual delivery time is between
2 and 3 weeks
We are very grateful for your comments and suggestions
Wholesale conditions for authorized resellers on request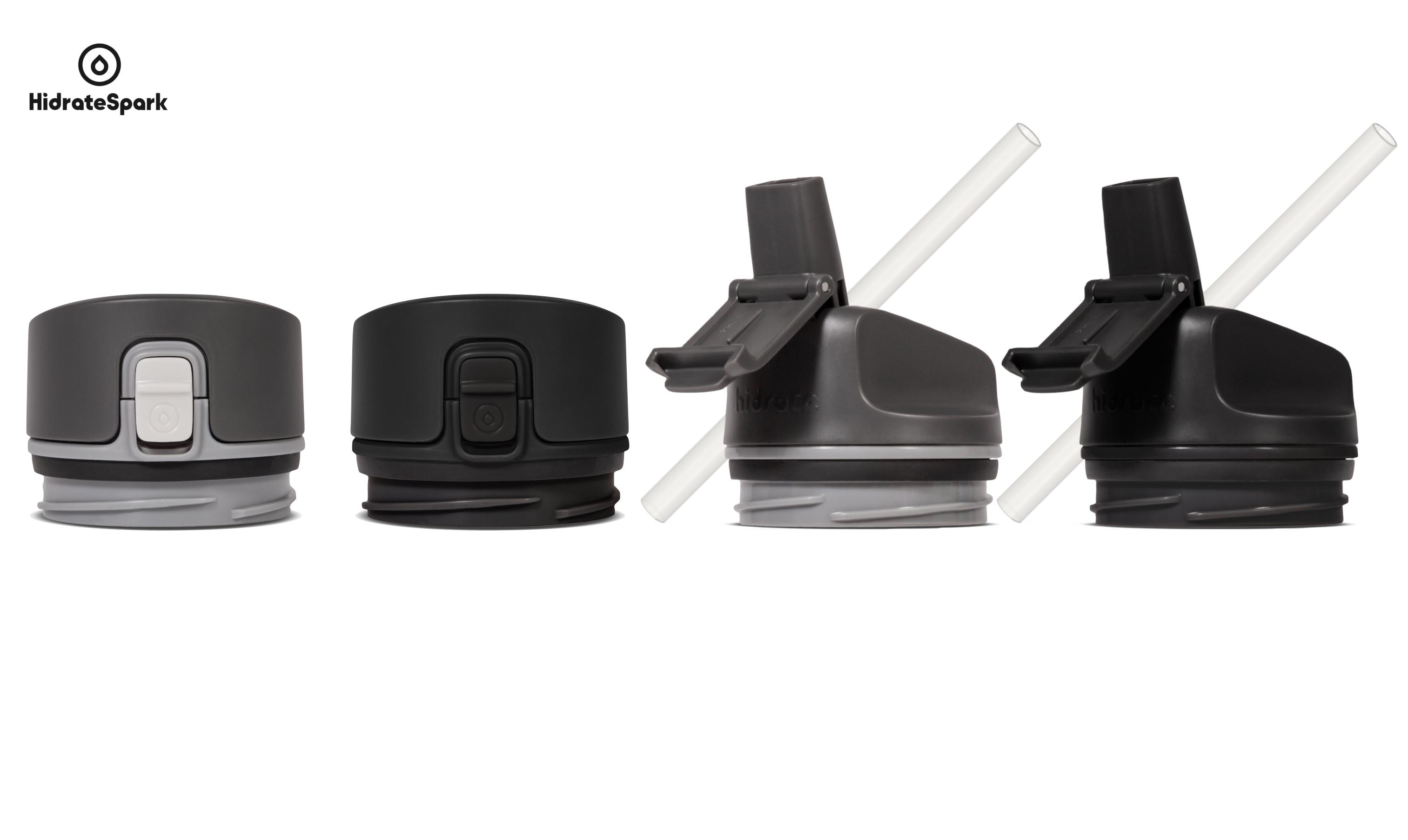 Podrobnosti
Poškodilo se vám původní víko k chytré láhvi HidrateSpark STEEL? Chug Lid provedení uzávěru zakoupíte v jednom provedení, které pasuje na obě velikostní varianty. Víko má tlačítkové otevírání pro snadnou manipulaci a je navrženo tak, aby nepropouštělo vodu. Disponuje speciální ochranou vrstvou proti vniknutí jakékoliv nečistoty či bakterie.
Souhrn vlastností
Díky tlačítku na víku je zaručená snadná manipulace
Víko je navrženo tak, aby nepropouštělo vodu a nečistoty
Vyrobeno ze zdravotně nezávadných materiálů, bez BFA
Kompatibilní s chytrou lahví HidrateSpark STEEL
Barva: černé
Nejchytřejší lahev na světě spatřila světlo světa v roce 2014 a od té doby pomáhá lidem rozvíjet zdravé návyky. Systém pro sledování hydratace těla HidraSpark byl vyvinutý tak, aby každý den přirozeně podporoval váš pitný režim. Díky světelným signálům je snadné vyjít vstříc potřebám vašeho těla i když nemáte čas kontrolovat telefon. Nejnovější poznatky z oblasti hydratace a wellnes ověřené odborníky na klinikách a v nemocnicích se tak v podobě designových chytrých lahví dostávají i do vašeho každodenního života.
More Information

| | |
| --- | --- |
| Product code | HI-Lid-004-002 |
| Barcode | 815105023799 |
| Color | Steel |
| Manufacturer | HidrateSpark |
| Manufacturer's website | hidratespark.com |
We found other products you might like!