HyperDrive 5-in-1 USB-C Hub for iMac
Expand the capacity and variability of your iMac 24". The Hyperdrive 5-in-1 multifunctional hub will help you easily connect all the necessary devices.

The 5-in-1 hub expands your iMac by 2x USB-C ports, 2x USB-A ports and 1x 7.5W USB-A port. Through them, you can easily connect your iMac to the charging cable, memory drive and all other devices with USB output. The hub fits perfectly on the bottom edge of the iMac and you can install it very easily without any tools.

The colour variants of the front cover correspond to the shades of the iMac, and the design of the hub matches the minimalist design of Apple products. You do not have to worry about the hub disrupting the unique look of your device.

Take your technological possibilities one step further.

• 2X USB-C, 2X USB-A, 1X USB-A 7.5W
• SOPHISTICATED DESIGN
• PRACTICAL INSTALLATION
• EASY CONNECTION
Availability: In stock (More than 5 units)
If the goods are not in stock, the usual delivery time is between
2 and 3 weeks
We are very grateful for your comments and suggestions
Wholesale conditions for authorized resellers on request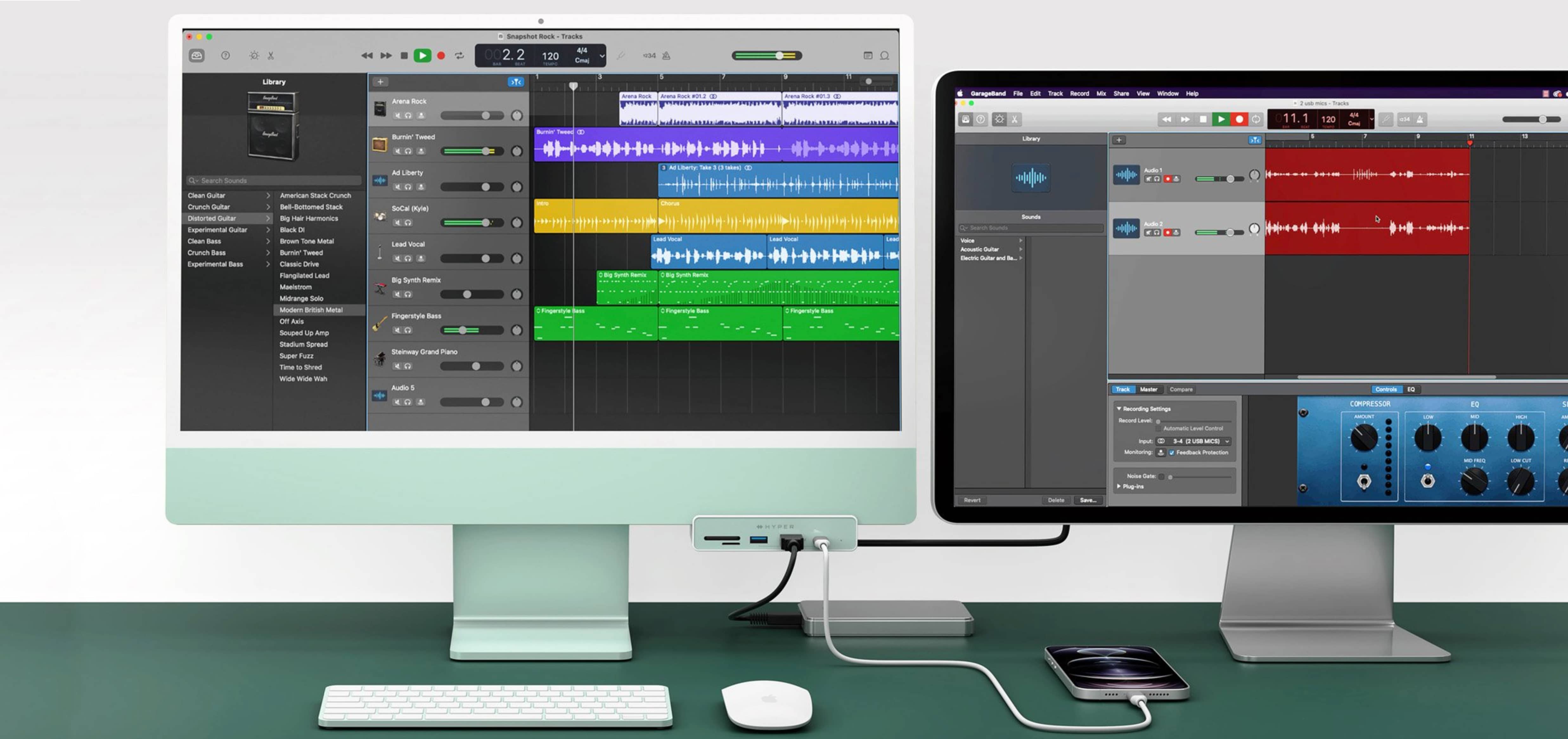 Beauty in simplicity
Hyperdrive perfects its products down to the smallest detail. The 5-in-1 hub is no exception as it interprets the minimalist design of Apple products and thus acts as their smart, unobtrusive extension. You can choose from a wide range of pastel colours for the front cover of the hub, which match the colours of the iMac. The devices work together as a design-refined whole.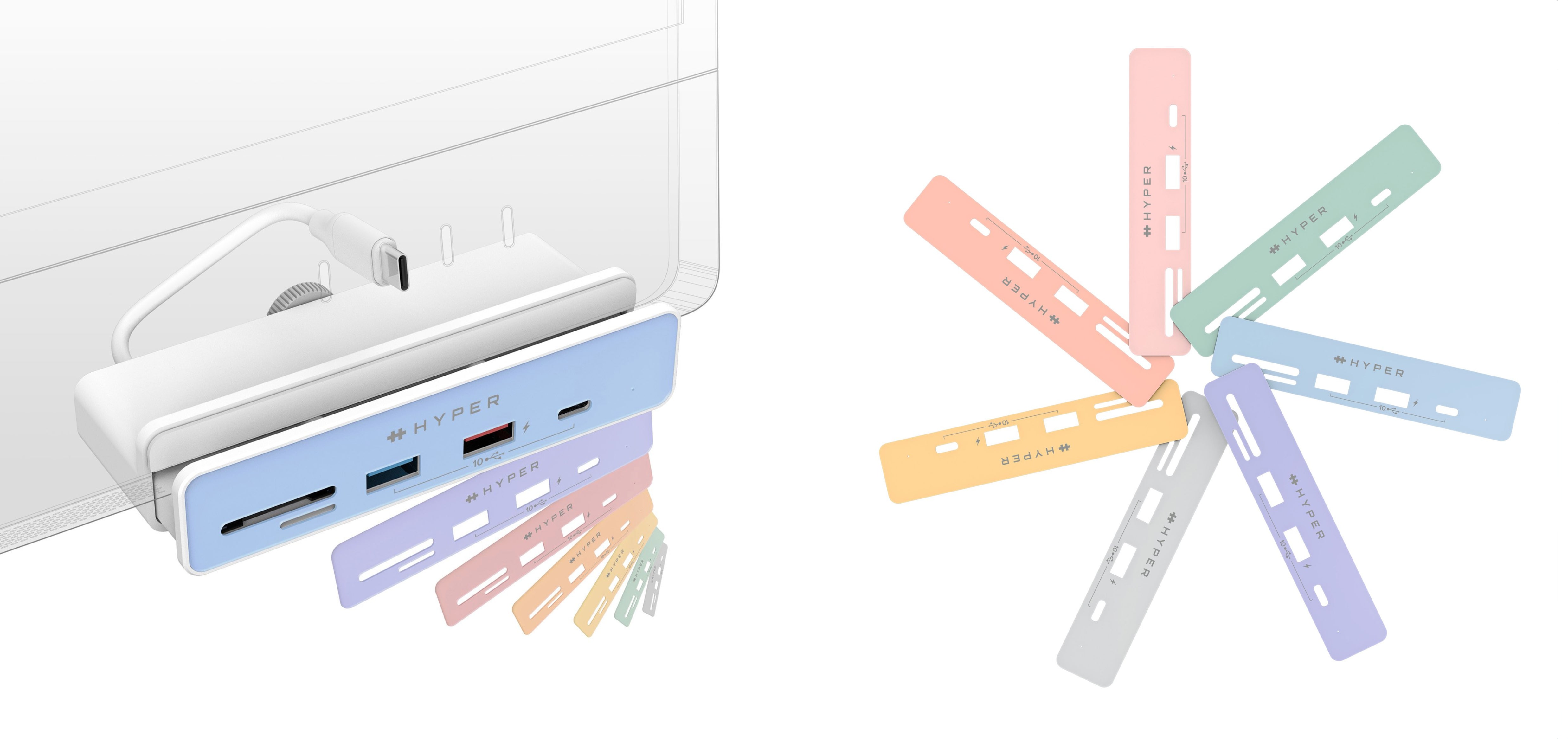 Expand your options
5-in-1 hub adds 5 more ports to your iMac, so you do not have to worry about the number of devices you have connected. The big advantage is not only the high shape compatibility with the iMac, for which the hub is specially designed so that it holds firmly on its lower edge, but at the same time does not scratch its surface. You simply connect the adapter to the back of your iMac with the included cable, and the two devices automatically communicate with each other.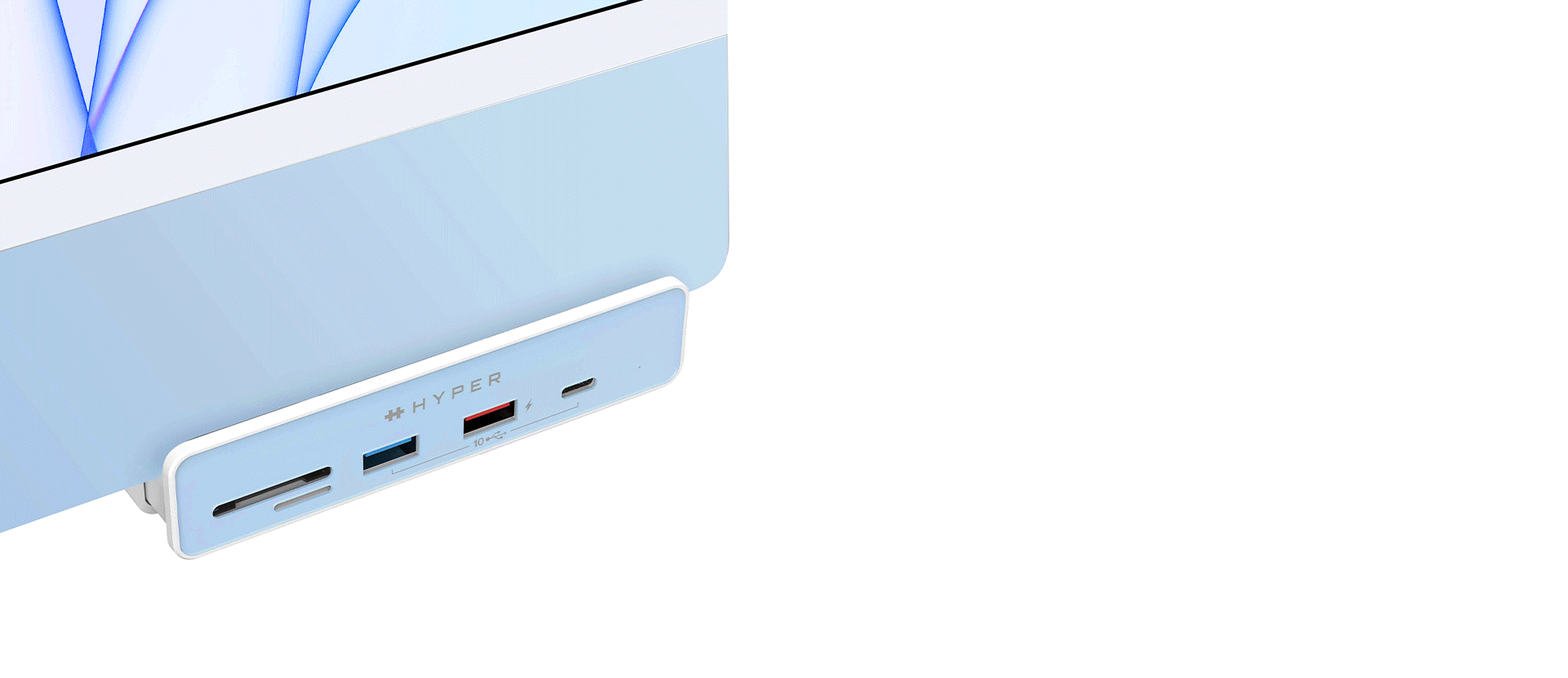 Easy installation
The 5-in-1 hub is small, light and unobtrusive and fits perfectly on the bottom edge of your iMac. The device uses a smart twist and clamp installation system, so you do not need any special tools to fasten it. Why make things complicated when it can be easy.
Ports
2x USB-C 5Gbps
2 x USB-A 5Gbps
USB-A 5Gbps 7.5W
Feature overview
Minimalist design
High usability
5 port expansion
Easy installation
Firm mounting
Design matches Apple products
Wide range of colours
Technical specifications
Size: 120.1 x 39.95 x 26.20 mm
Weight: 80.5 g
Compatible with: iMac 2021 24 "
Not compatible with other iMac models
Brand: Hyperdrive
Ports: 2 x USB-C 5Gbps, 2 x USB-A 5Gbps, USB-A 5Gbps 7.5W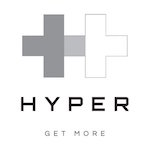 Silicon Valley-based Hyper retains its passion and sense of innovation in computer and mobile accessories, power transmission and data storage for more than 10 years. The brand stands for successful and award-winning products. It is also known for some of the world's best: for example, the first wireless USB port or the thinnest HDMI cable. Hyper is an irreplaceable helper for working with MacBooks, iPads and devices with USB-C connectors. High transfer speed and precise processing are essential for our selection.
More Information

| | |
| --- | --- |
| Product code | HY-HD34A6 |
| Barcode | 6941921147990 |
| Color | Multicolored |
| Manufacturer | Hyper |
| Manufacturer's website | www.hypershop.com |
| Canonical URL | hyperdrive-drive-5v1-usb-c-hub-imac |
We found other products you might like!