Intelino - Station & Tunnel Kit
"Please be careful! The train is just arriving at the station." This is exactly the message you can say the next time you play with the smart Intelino train. Use this set of tracks to enrich your current tracks by several train stops and give passengers a clear direction and destination!

To make the game even more fun and a little more interesting, let the train go through a series of tunnels. How many of them you place on the track, where and how long they will be depends only on you and your imagination. Just do not forget the audible warning just before entering them!

The set contains 2 station and 2 tunnel inserts, from which you can create these parts very easily. The folding inserts are color-coded and designed for combination with support towers (sold separately). Durable and ecological PP plastic material is used for their production, so they can handle even stronger traffic.

Availability: On the way from the manufacturer
If the goods are not in stock, the usual delivery time is between
2 and 3 weeks
We are very grateful for your comments and suggestions
Wholesale conditions for authorized resellers on request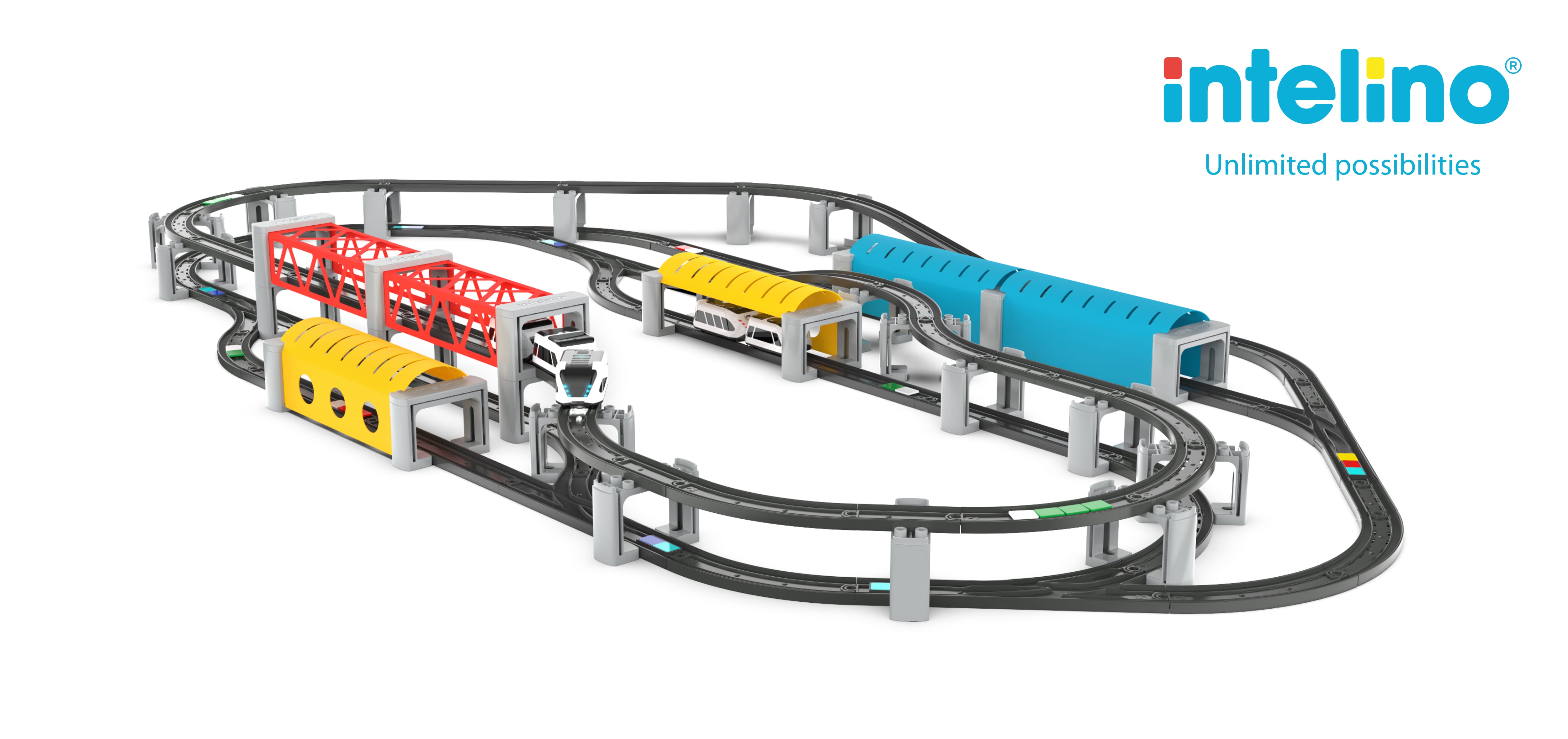 Extend your original track with new parts
What kind of track would it if it had no train stops? Choose any place for them and take the passengers to work or for a long trip. In order for the train journey to feel like a real adventure, it cannot not lack tunnels. Distribute them on the track wherever you want, Intelino will run through them at your own speed! You can easily change their position when you want to change the track again.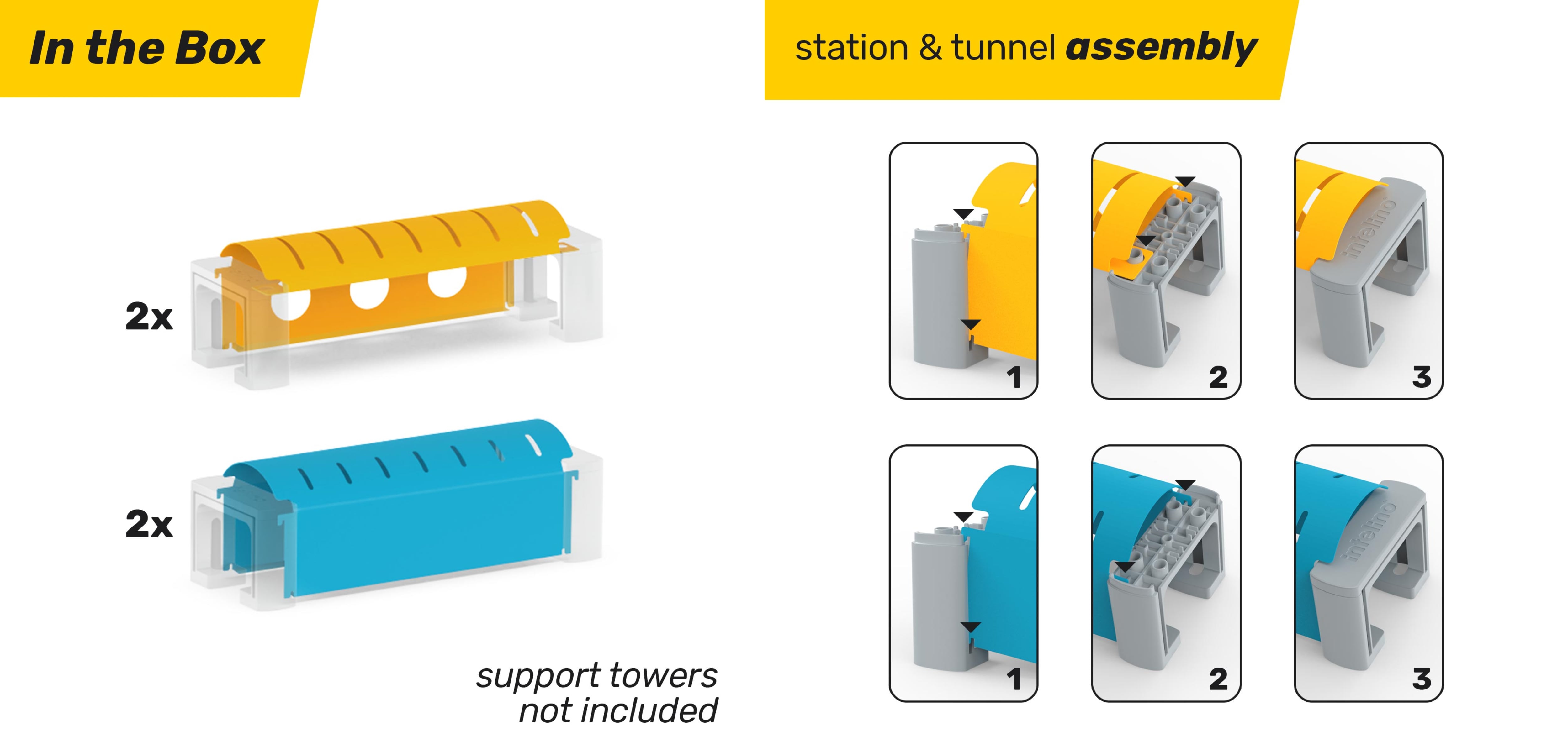 For both big and small creative builders
Assembling the parts is very simple. However, you will need separately sold support towers to provide them with a base. Thanks to the modular design, the individual parts can be connected to each other. By connecting two or more inserts, you will create a very long tunnel or turn a small stop into a large station, which we see in bigger cities. The attractiveness is also increased by their colourful yellow-blue design, which will help children to better orient themselves on the track.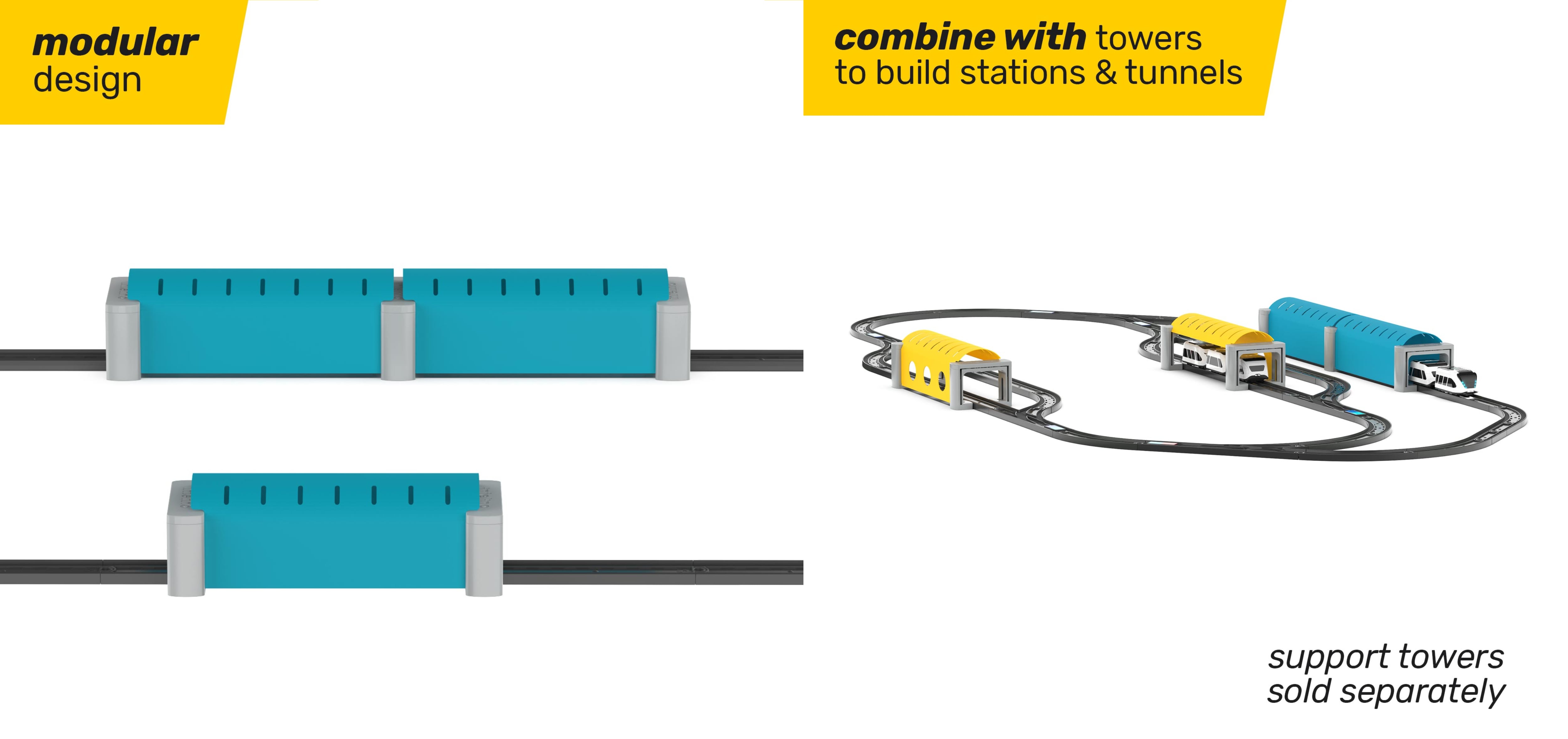 Versatile accessories for even more fun
Use your kit to embellish your Intel town and, together with other accessories, make the track even more sophisticated! All expansion kits are compatible with each other and maximally versatile, so you can go all out when assembling and playing them. All parts are made of durable and ecological PP plastic material, which can withstand even a little rough handling by children, as well as accidents if you make a mistake when operating the train or controlling the traffic. br>
Package contents
2 foldable yellow station inserts
2 foldable blue tunnel inserts

Modern technologies are increasingly becoming a constant part of our lives. Why should children waste their natural curiosity and passively stare tablet screens? Why not encourage them to develop important skills through the most popular children's game? Similar and more questions have led the founders of Innokind, Inc. Armen Kroyan to create the Intelino® smart train. Intelino draws your children into creative play and helps them to actively cultivate critical thinking or math skills while having a lot of fun.
More Information

| | |
| --- | --- |
| Product code | INT-CTY-01 |
| Barcode | 860000690492 |
| Color | Black |
| Manufacturer | Intelino |
| Manufacturer's website | intelino.com |
| Canonical URL | intelino-tunel-a-stanice |
We found other products you might like!