PIQ Universal Sport Sensor
Compact and lightweight PIQ sensor represents a new generation of smart accessories for athletes, combining the latest technology and an omnidirectional motion analysis. All you need is a single sensor and to its accessories for a particular sport.

PIQ focuses on performance-metrics instead of the biometric data. Among other things, it can evaluate the movement of 13 axes, overload, change the angle, speed, trajectory or time in the air during jumps.

For each sport PIQ offers the most relevant information and is suitable not only for enthusiastic athletes, but also professionals and their coaches. So it was really essential information, the manufacturer always contacts respected authority in the sport with who develops appropriate accessories for the sensor and especially for the application.

This set does not function separately and requires specific accessories for individually sports.
Availability: In stock (1 - 5 qty)
If the goods are not in stock, the usual delivery time is between
2 and 3 weeks
We are very grateful for your comments and suggestions
Wholesale conditions for authorized resellers on request
The most powerful and intelligent sports nano-computer
Universal Sport sensor PIQ is a great tool for all professional athletes and their coaches. And enthusiasts who are not satisfied with average performances.
The sensor can evaluate an incredible amount of kinetic parameters in 13 spatial axes. For this purpose it is equipped with two accelerometers with sensitivity of up to 200 g, gyroscope, magnetometer and a pressure sensor.
Performance data from these sensors evaluates and immediately displays with maximum relevance to the sport, on which have been focused. Always in cooperation with the specialized accessory with dedicated applications.
Get the required accessories for each sport
For each supported sport therefore PIQ connects with a respected authority, eg. Ski kit was developed in collaboration with the brand Rossignol, tennis one with Babolat, kiteboard with North brand and golf with Mobitee.
PIQ, your winning factor
The data is analyzed by sophisticated algorithms based on the performance of top athletes. The three main parameters essential for each sport are grouped into PIQ score, which is a maximum of 10 000 points. This value shows how well you're doing and how you compare to the performance of world champions.

You play, it knows
The most important information are shown via LED matrix display on sensor, optimized for outdoor use. The sensor can withstand up to 8 hours of continuous use and with a special charger known as a PowerBank, it can provide an additional 3 fullcharge cycles.
For starters, all you need is to buy a kit for one sport. Than you can take supported accessories for other sports, while the sensor is common to all other sports. Many other sports are in preparation, and soon we will see the accessories for soccer or even skateboarding.

Features
Universal sports sensors for detailed analysis of sports disciplines
Functional only with specific accessories for specific sport and dedicated application
Measured overload, changes in the angle of movement, speed and trajectory of the movement, time in the air during jumps etc.
Overall performance is expressed in the form of PIQ score with maximum value 10,000 points
LED matrix display optimized for outdoor use
Waterproof design
Upper adaptation from hypoallergenic elastomer
Technical specification:
Integrated Processor ARM® Cortex®-M4
Sensors: a gyroscope, 2 accelerometers (200 g), a magnetometer, a pressure sensor
13 spatial axes
Wireless communication via Bluetooth LE 4.0 and NFC
Battery life 8 hours
The capacity of charger - for 3 charging of sensor
Dimensions: 44 x 38.3 x 5.4 mm
Weight: 10 g
Package contains:
1x PIQ Universal Sport Sensor
1x Charger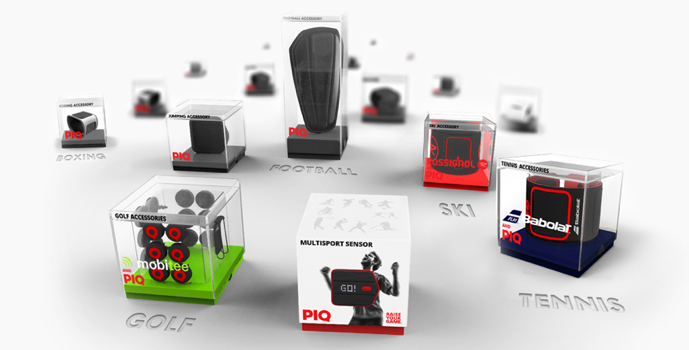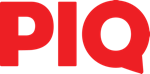 More Information

| | |
| --- | --- |
| Product code | PIQ-SENS1 |
| Barcode | 3760241950003 |
| Color | Black |
| Manufacturer | PIQ |
| Manufacturer's website | http://www.piq.com |
We found other products you might like!