HidrateSpark Steel – náhradní víčko na lahev s brčkem, 620 ml, šedé
Product code
HI-Lid-004-006
Originální náhradní víko s uzávěrem HidrateSpark STEEL Straw Lid. Vhodný pro obě velikostní varianty. V černém provedení a s brčkem – délka se liší dle objemu láhve.


Víčko s brčkem (Straw Lid) je vytvořeno tak, aby nepropouštělo vodu ven a zabránilo nečistotám vniknout dovnitř. Neobsahuje žádné zdraví škodlivé materiály.

Availability: On the way from the manufacturer
If the goods are not in stock, the usual delivery time is between
2 and 3 weeks
We are very grateful for your comments and suggestions
Wholesale conditions for authorized resellers on request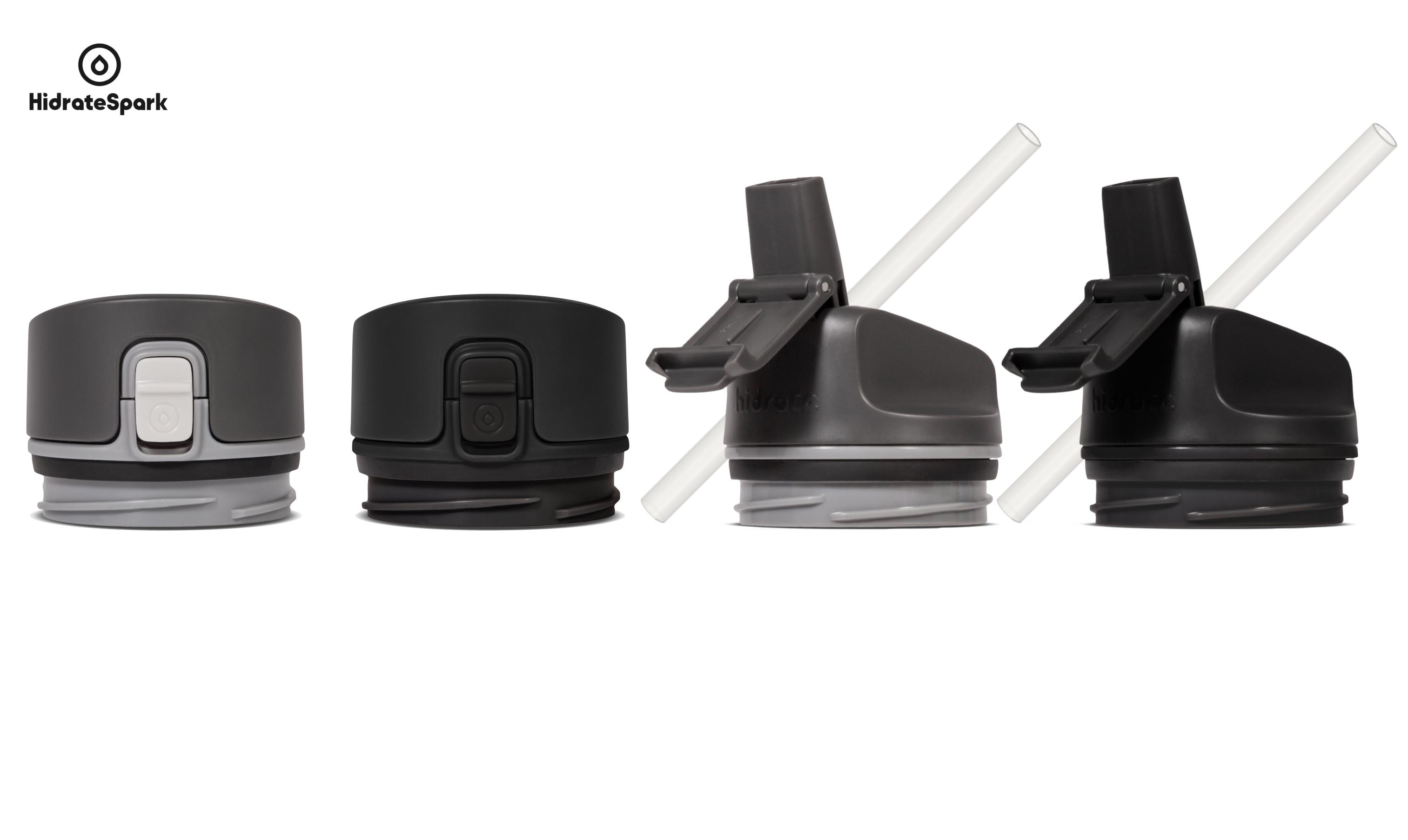 Podrobnosti
Potřebujete náhradní víko k chytré láhvi HidrateSpark STEEL? Straw Lid je navržen tak, aby nepropustil ani kapku vody. Víčko s brčkem je kompatibilní s oběma velikostními variantami. Uzávěr má krycí povrchovou úpravu, která zabraňuje vniku nečistot a chrání před bakteriemi. Brčko je odnímatelné, aby se lépe čistilo a k dostání ve dvou velikostech, odpovídající objemu láhve HidrateSpark STEEL.
Souhrn vlastností
Snadná manipulace a pití z výsuvného pítka s brčkem uvnitř
Víko je navrženo tak, aby nepropustilo vodu ven a nečistoty dovnitř
Vyrobeno ze zdravotně nezávadných materiálů, bez BFA
Navrženo speciálně pro láhve HidrateSpark STEEL
Barva: šedá
Nejchytřejší lahev na světě spatřila světlo světa v roce 2014 a od té doby pomáhá lidem rozvíjet zdravé návyky. Systém pro sledování hydratace těla HidraSpark byl vyvinutý tak, aby každý den přirozeně podporoval váš pitný režim. Díky světelným signálům je snadné vyjít vstříc potřebám vašeho těla i když nemáte čas kontrolovat telefon. Nejnovější poznatky z oblasti hydratace a wellnes ověřené odborníky na klinikách a v nemocnicích se tak v podobě designových chytrých lahví dostávají i do vašeho každodenního života.
More Information

| | |
| --- | --- |
| Product code | HI-Lid-004-006 |
| Barcode | 815105023836 |
| Color | Steel |
| Manufacturer | HidrateSpark |
| Manufacturer's website | hidratespark.com |
We found other products you might like!