HyperDrive 7-in-1 USB-C Hub Stand with MicroSD/SD
Do you spend long hours at your laptop? Whether you are working from a coffee shop, airplane or bed, the practical, adjustable stand and Hyperdrive 7 in 1 USB hub will make your work easier and more enjoyable.

The Hyperdrive aluminum stand is ultralight and can be adjusted to five different positions for maximum comfort. It fits all laptops up to 17" in size and its soft anti-slip silicone pads keep the device motionless even during the most demanding work.

A great help is the integrated cable, which expands your laptop with many other necessary ports. The hub includes USB C, USB A, a charger input, an SD and micro-SD card reader, and an HDMI port that supports the highest resolution of your external monitor.

The Hyperdrive 7 in 1 stand is foldable, and no matter where you work from, simply fold it up, tuck it into a bag or backpack, and immediately disassemble it if necessary. Lifting up your work equipment not only relieves your spine, but also optimizes air access to the lower vents, greatly extending the life of your laptop. Simply brilliant.

• 7 external ports
• Storage, Lightness, Variability
• Supports Windows pc, MacBook and Chromebook

Availability: In stock (More than 5 units)
If the goods are not in stock, the usual delivery time is between
2 and 3 weeks
We are very grateful for your comments and suggestions
Wholesale conditions for authorized resellers on request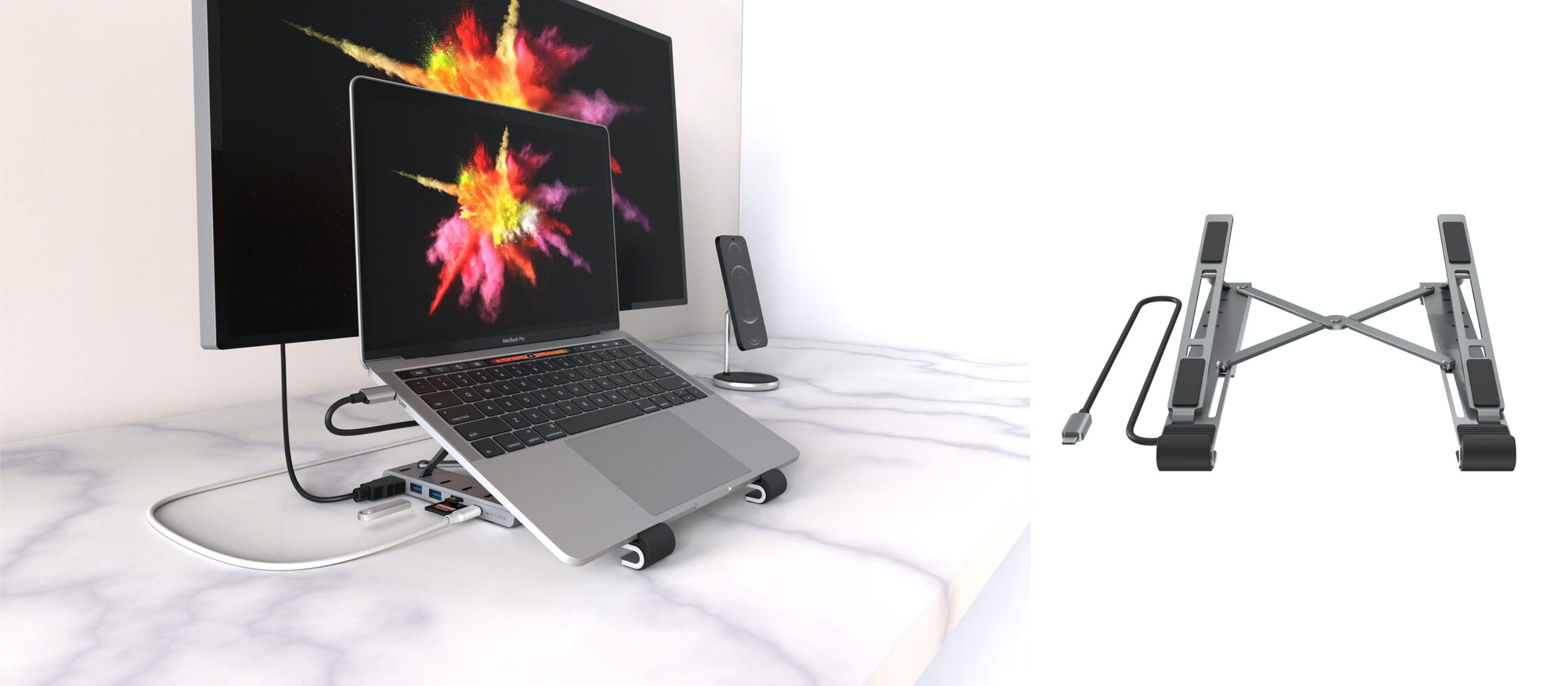 High variability
The Hyperdrive 7 in 1 stand is developed for the most comfortable work on your laptop. The Hyperdrive development team works with high-quality, ultra-light aluminium, thanks to which you can carry the stand all day in a backpack or bag around the city without noticing any additional weight. It is also composed for perfect storage, variability, and comfort. Soft non-slip silicone pads keep your device securely in place throughout the work and at the same time the laptop is protected from scratches.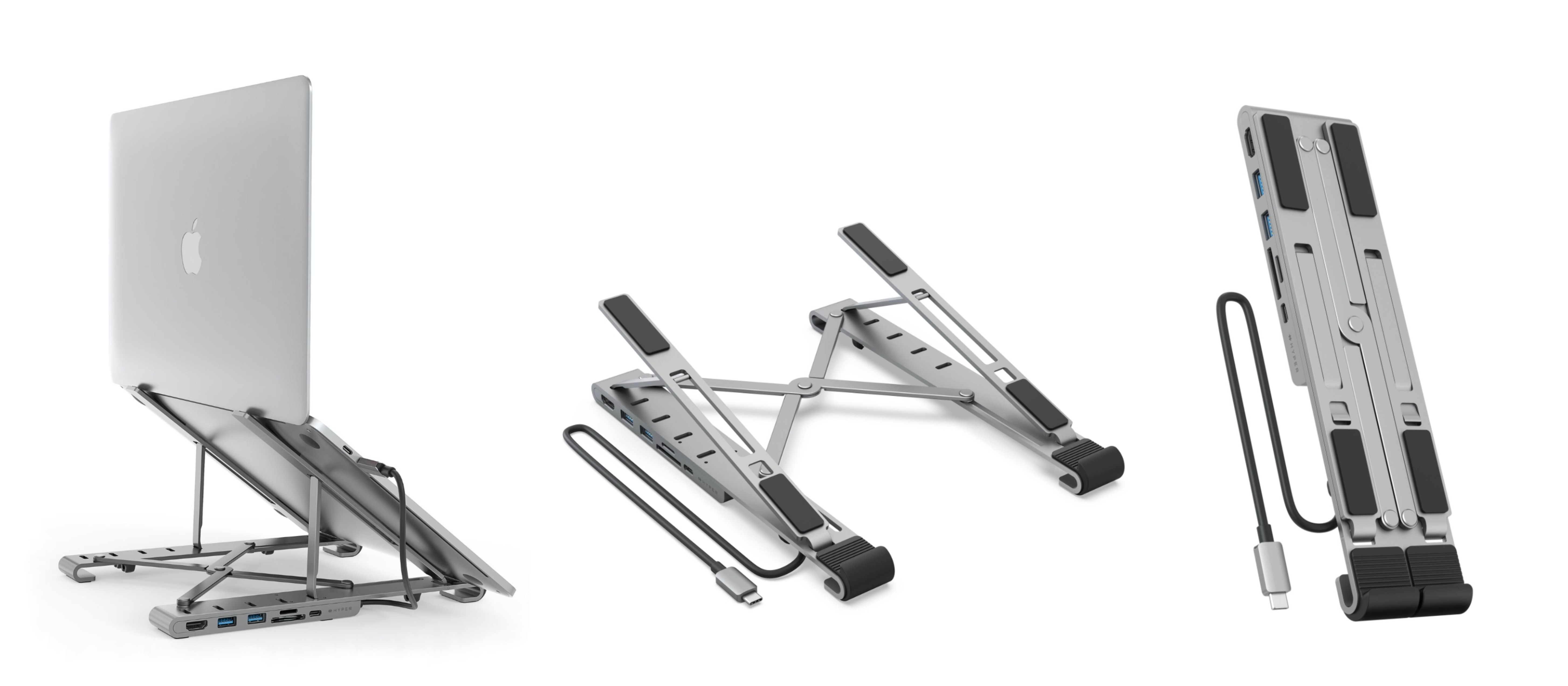 Unexpected expansion
Is the basic equipment of your laptop not enough for you? With this multifunctional stand and USB hub, you will get your money's worth! The integrated cable with the hub will expand your device with 7 external ports, through which you can connect with USB cables, charger, external drives, SD and micro-SD card for downloading photos or an external monitor with a crystal clear image. The stand is compatible with Windows PC, MacBook and ChromeBook, but will also help, for example, when reading a physical book.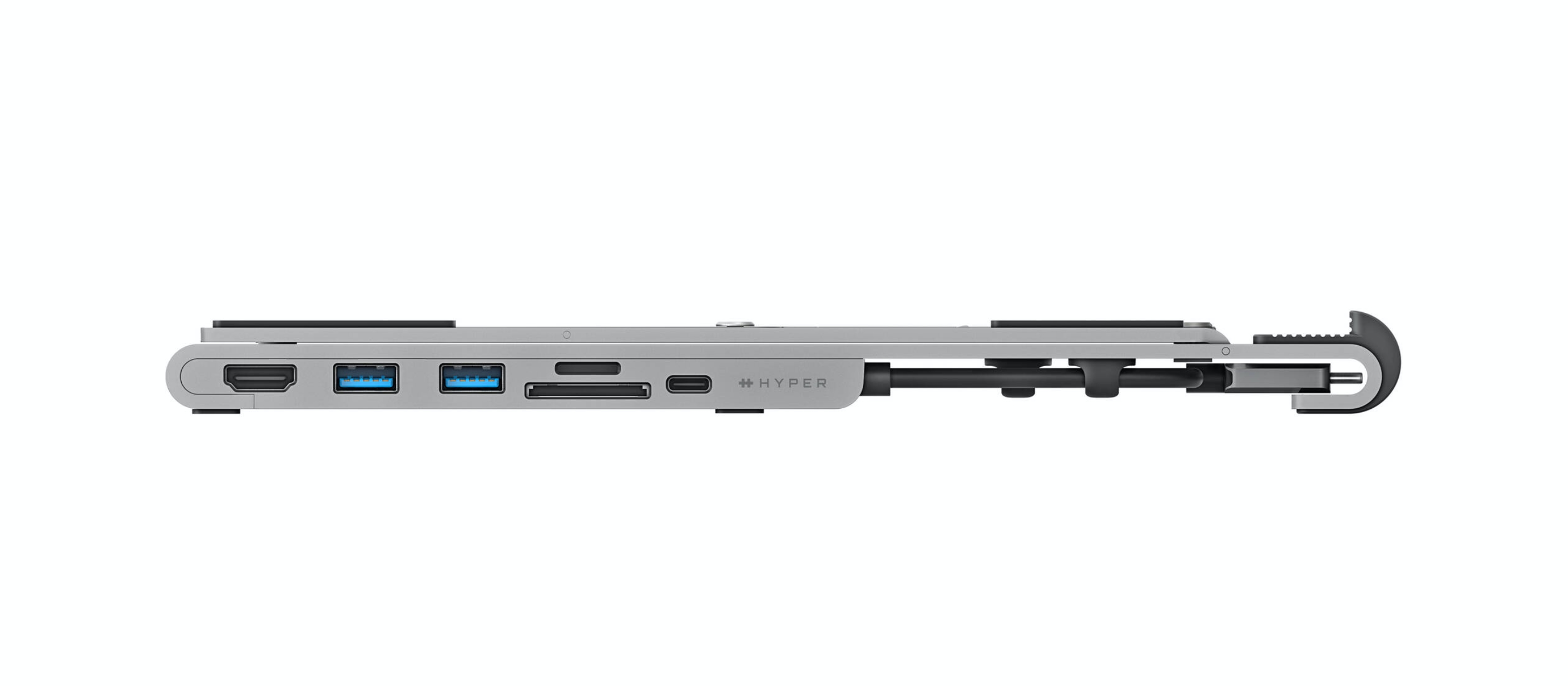 Relieve your cervical spine
If you work on your laptop without raising the screen, your cervical spine suffers much more than when you simply look ahead. Even a small raise will relieve your neck and you will not have a headache or eye pain at work, which will increase productivity and your own comfort. The stand is great, for example, when watching movies on the sofa or in bed, where it prevents contact with textile and dust microparticles, which can clog the lower vents.
Work from anywhere
Thanks to easy assembly, transport, and ultra-light material, you can work comfortably from anywhere. Are you going on holiday, a weekend get-away at a cottage or do you just want to sit with a laptop in a café for a while? Take the Hyperdrive stand with you, which will help you create your small office from any place on the planet in a second.
Ports
1 x USB-C 5Gbps
2 x USB-A 5Gbps
USB-C 5Gbps 100W (PD)
SD a Micro SD
HDMI
Feature overview
Minimalist design
Compact, foldable and adjustable
7-port expansion
Easy installation
Light weight
Anti-slip components
Technical specifications
Material: Aluminum, silicone
Compatible with: Windows PC, MacBook and ChromeBook up to 17"
Ports: 1 x USB-C 5Gbps, 2 x USB-A 5Gbps, USB-C 5Gbps 100W (PD), HDMI resolution 3840 x 2160
Reader: SD and micro-SD
Color: metallic
Brand: Hyperdrive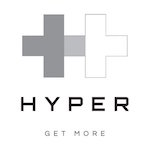 Hyper is a brand of Sanho Corporation, based in Silicon Valley, which celebrated its 10th anniversary in 2015. Hyper is not just a newcomer or a short-term miracle brand, but they keep the enthusiasm and sense of innovation in the field of computer and mobile accessories, portable power and data storage.
Over the course of its existence, Hyper has come up with many successful and award-winning products, such as HyperJuice, external battery for MacBook, HyperDrive, external storage, iStick, the first USB flash drive with Lightning connector and MFI certification, iUSBport, the first wireless USB port in the world, and HyperThin, the thinnest HDMI cable in the world.
More Information

| | |
| --- | --- |
| Product code | HY-HD71HS |
| Barcode | 6941921147822 |
| Color | Space Gray |
| Manufacturer | Hyper |
| Manufacturer's website | www.hypershop.com |
| Canonical URL | hyperdrive-7-v-1-usb-c-hub-stand |
We found other products you might like!