Upgrade your SSD storage with the HyperDrive Next USB4 NVMe SSD case and get more productivity by working directly from the SSD. The first external USB 4.0 USB4 NVMe enclosure with an amazing theoretical transfer rate of 40 Gbps delivers sequential read speeds of up to an incredible 2700 MB/s and continuous write speeds of up to 1400 MB/s. This device is the first enclosure on the planet that is faster than anything you've seen before.

Unleash the power of your MacBook with HYPER! Ready to take your MacBook Pro M3, M3 Pro or M3 Max to the next level? HYPER's innovative line of hubs, docks and accessories let you overcome limitations and raise expectations for your Apple device.

Compatible with Macbook Pro 14" and 16" with M1, M2, M3, M1 PRO, M2 PRO, M3 PRO, M1 MAX, M2 MAX, M3 MAX

The unique benefits of the Hyper SSD enclosure:
• Connects to a USB 4.0 host device
• Transfer speeds up to 40 Gbps
• IP55 water and dust resistance*
• One-click installation
• Compatible with 2230/2240/2260/2280 mm M.2 NVMe SSDs

Availability: In stock (More than 5 units)
If the goods are not in stock, the usual delivery time is between
2 and 3 weeks
We are very grateful for your comments and suggestions
Wholesale conditions for authorized resellers on request

SSD external case that will exceed your expectations
Have you ever wondered how fast you can copy data, photos, or videos and how much time you would have left if your SSD Hard Drive could copy at lightning speed thanks to its hyper-speed? The same question was asked by the developers at Hyper a few years ago and their entire development culminated in the Hyper USB4 NVMe External SSD Protective Case.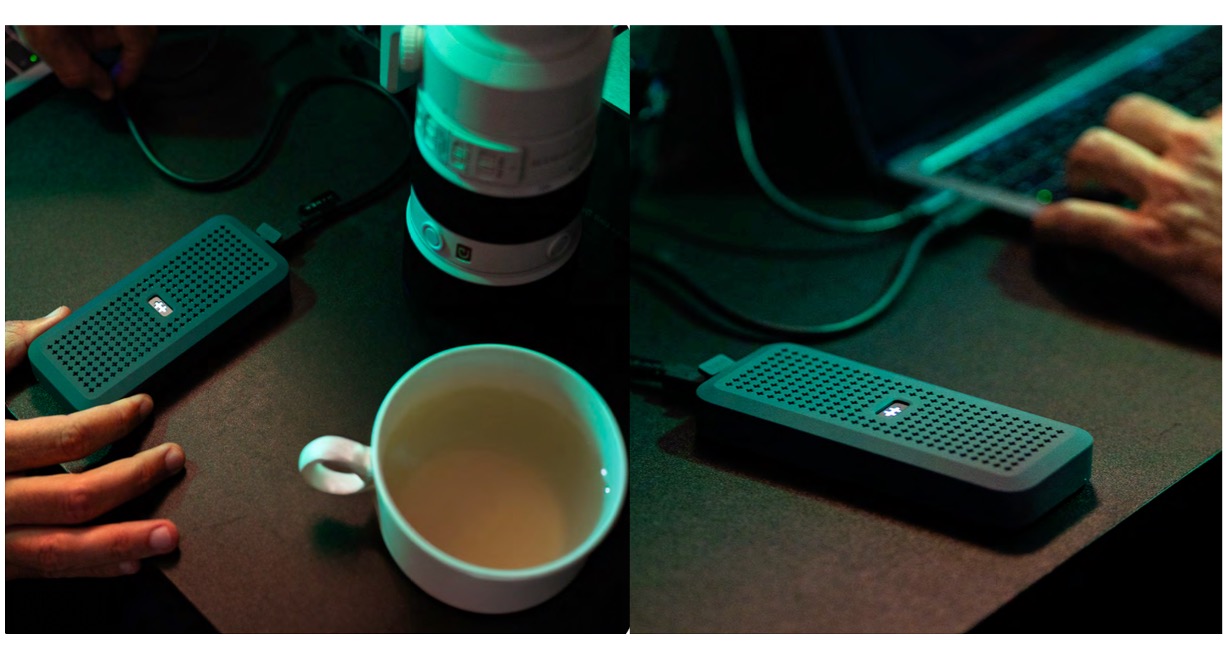 Discover the limits of your possibilities
Keep pushing forward with this USB4 NVMe External SSD Protective Case from the legendary hyper to help you reach your full potential. The USB4 NVMe SSD Protective Sleeve from Hyper will meet all your expectations for SSD case quality and speed.

Fast or faster? Only the fastest!
The first external USB 4.0 USB4 NVMe enclosure with an amazing maximum theoretical transfer rate of 40 Gbps, delivering sequential read speeds of up to an incredible 2700 MB/s and continuous write speeds of up to 1400 MB/s. This unobtrusive sprinter hides in an inconspicuous case packed with future-proof technology.
Resistant, high quality, yet MacBook PRO-compatible design
Technology, speed. quality, durability and design. Hyper's developers have managed to squeeze all these features into this incredibly small box measuring just 140 x 60 x 20 mm. And the weight of this case? It will surprise you beyond belief - just 260 grams of clear future technology to maximize your performance!
EcoSmart™ sustainability without compromise
Higher speed and better for the planet with 100% recycled aluminium. Hyper products are the best choice not only for you as a user, but for the planet. Hyper-technology without regrets!
Summary of features:
Connection to USB 4.0 host device
Transfer speeds up to 40 Gbps
IP55 water and dust resistance*
One-click installation
Sleek design matches Apple devices
Premium materials and workmanship
Dimensions: 140 x 60 x 20 mm
Weight: 260 g
Color: Midnight Blue
Compatibility:
Compatible with 2230/2240/2260/2280 mm M.2 NVMe SSDs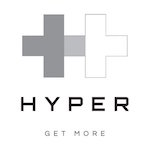 Headquartered in Silicon Valley, Hyper maintains its passion and sense of innovation in computer and mobile accessories, power transmission and data storage after more than 10 years of existence. The brand stands behind successful and award-winning products. It is also known for some of the world's best: the first wireless USB port or the thinnest HDMI cable. Hyper is an indispensable tool for working with MacBooks, iPads and devices with USB-C connectors. High transfer speeds and precision workmanship are essential in our selection.
More Information

| | |
| --- | --- |
| Product code | HY-HD5001GL |
| Barcode | 6941921148386 |
| Color | Blue |
| Manufacturer | Hyper |
| Manufacturer's website | www.hypershop.com |
We found other products you might like!