HyperDrive 5-in-1 USB-C Hub (WWCB), silver
You don't have to worry about your Chromebook's lack of ports anymore. Hyper's revolutionary USB-C hub overcomes this problem with elegance all on its own! In addition, it presents a compelling argument to the doubters - it is the first hub in the world decorated with a "Works With Chromebook" certification.

Its 5 basic ports will win the hearts of any digital nomad or diligent student. It will enable you to get video in first-class 4K resolution, connect to the Ethernet network, use the option of fast charging via USB-C, or lightning-fast data transfer. It also allows for automatic OTA firmware updates.

The hub is made of extremely durable materials that also ensure improved heat dissipation. It does not contain any external power supply for its flawless operation. Thanks to its compact size and light weight, you can always have it with you and ready for action.

Availability: In stock (More than 5 units)
If the goods are not in stock, the usual delivery time is between
2 and 3 weeks
We are very grateful for your comments and suggestions
Wholesale conditions for authorized resellers on request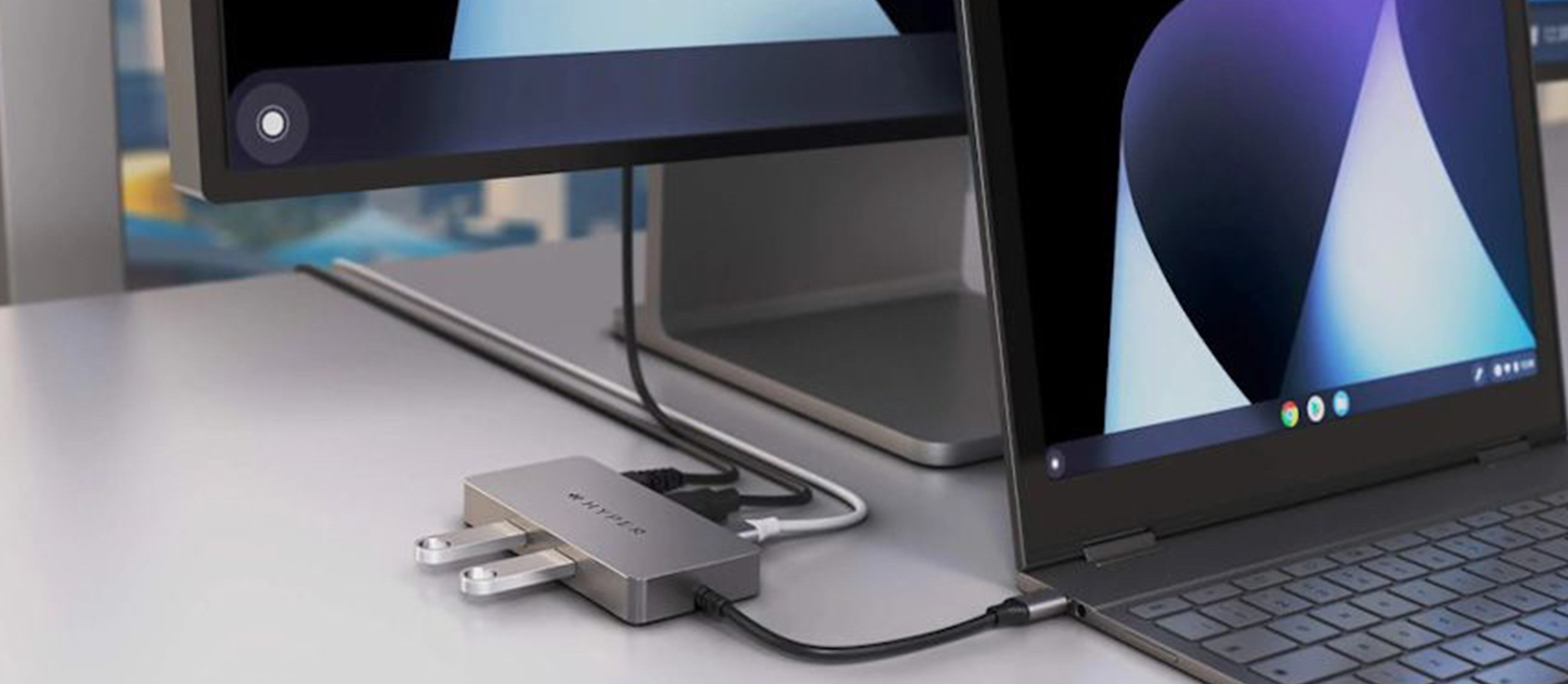 Five powerful ports in one
What is particularly important when watching action movies, sports broadcasts or playing games? Crystal clear, fast and smooth picture! You will be able to fully enjoy it thanks to the HDMI output in high resolution 4K 60 Hz with twice the refresh rate. But that's just the beginning of the hub's clever features. You also have two USB-A ports, one USB-C and also a Gigabit Ethernet, each of which has its own advantages.
Fast charging and data transfer
Hyper knows exactly what users require from hubs - versatility, speed, reliability, and comfort. Their 5-in-1 hub meets all these requirements perfectly. Its two USB-A ports impress with a transfer speed of up to 5 Gb/s for lightning-fast data and file transfer. It also offers the possibility of fast charging of connected devices thanks to the USB-C Power Delivery technology with a power of 86 W. You can charge at the same time while working or playing, neither need to be neglected. We must not forget the Gigabit Ethernet port for high-speed and reliable 1 Gb/s connection to local networks. Extending the capabilities of your Chromebook is so easy with this hub!
Automatic OTA firmware updates and without the need for external charging
The Hub supports automatic over-the-air firmware updates via Chrome OS. Thanks to this, it can guarantee you the most optimal and secure connection. Just like you don't have to worry about its system update, there's no need to worry about any external power supply. The hub can completely do without it.
Universal compatibility
This hub can show off its compatibility with all USB-C devices. It also meets all standards for compatibility with any Chromebook. The fact that it will work with it without problems is also evidenced by the certificate it received from Google.
Durable materials and construction
The HyperDrive company always makes sure their products are as functional as possible, while also being stylish. Therefore, they reached for top-quality materials that received perfect processing. The first-class aluminium cover guarantees even better heat dissipation, which significantly contributes to extending the life of the device. Of course, all ports are easily accessible for maximum user comfort. Compact dimensions and light weight are also a big advantage, which allows you to have the hub with you at any time, or in your workspace, without anything getting in the way.
Compatibility
All USB-C devices, that support DisplayPort alternative mode (DP Alt Mode)
Feature overview
USB-C hub with 5 ports
Ports: 2x USB-A, USB-C, HDMI, Gigabit Ethernet
USB-C Power Delivery (86W pass-through power)
Supports 4K 60 Hz with twice the refresh rate
High data transfer rate 5 Gb/s (USB-A, USB-C)
1 Gb/s connection to local Ethernet networks
'Works With Chromebook' certificate
Dimensions: 110 x 50,1 x 16,9 mm
Weight: 80 g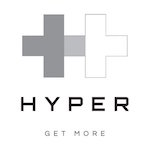 Hyper is a brand of Sanho Corporation, based in Silicon Valley, which celebrated its 10th anniversary in 2015. Hyper is not just a newcomer or a short-term miracle brand, but they keep the enthusiasm and sense of innovation in the field of computer and mobile accessories, portable power and data storage.
Over the course of its existence, Hyper has come up with many successful and award-winning products, such as HyperJuice, external battery for MacBook, HyperDrive, external storage, iStick, the first USB flash drive with Lightning connector and MFI certification, iUSBport, the first wireless USB port in the world, and HyperThin, the thinnest HDMI cable in the world.
More Information

| | |
| --- | --- |
| Product code | HY-HDMB2 |
| Barcode | 6941921147747 |
| Color | Silver |
| Manufacturer | Hyper |
| Manufacturer's website | www.hypershop.com |
We found other products you might like!