Looking for a way to further improve your track for Intelino? It is the ramp with the bridge that can be the element that will make the game a little more interesting! Now you can finally start building more complex bridge structures with elevated tracks and enjoy even more fun!

The kit is fully compatible with the Intelino starter kit and other expansion accessories. It comes with a pair of ramps designed so that the train can easily travel up and down, stackable support towers and a realistic-looking red bridge.

At Intelino, too, they made sure that the assembly of individual parts is as simple as possible, and even the smallest ones could handle it without difficulty. We are sure that even adults will not resist and will start building a more elaborate tracks together with them!

Availability: In stock (More than 5 units)
If the goods are not in stock, the usual delivery time is between
2 and 3 weeks
We are very grateful for your comments and suggestions
Wholesale conditions for authorized resellers on request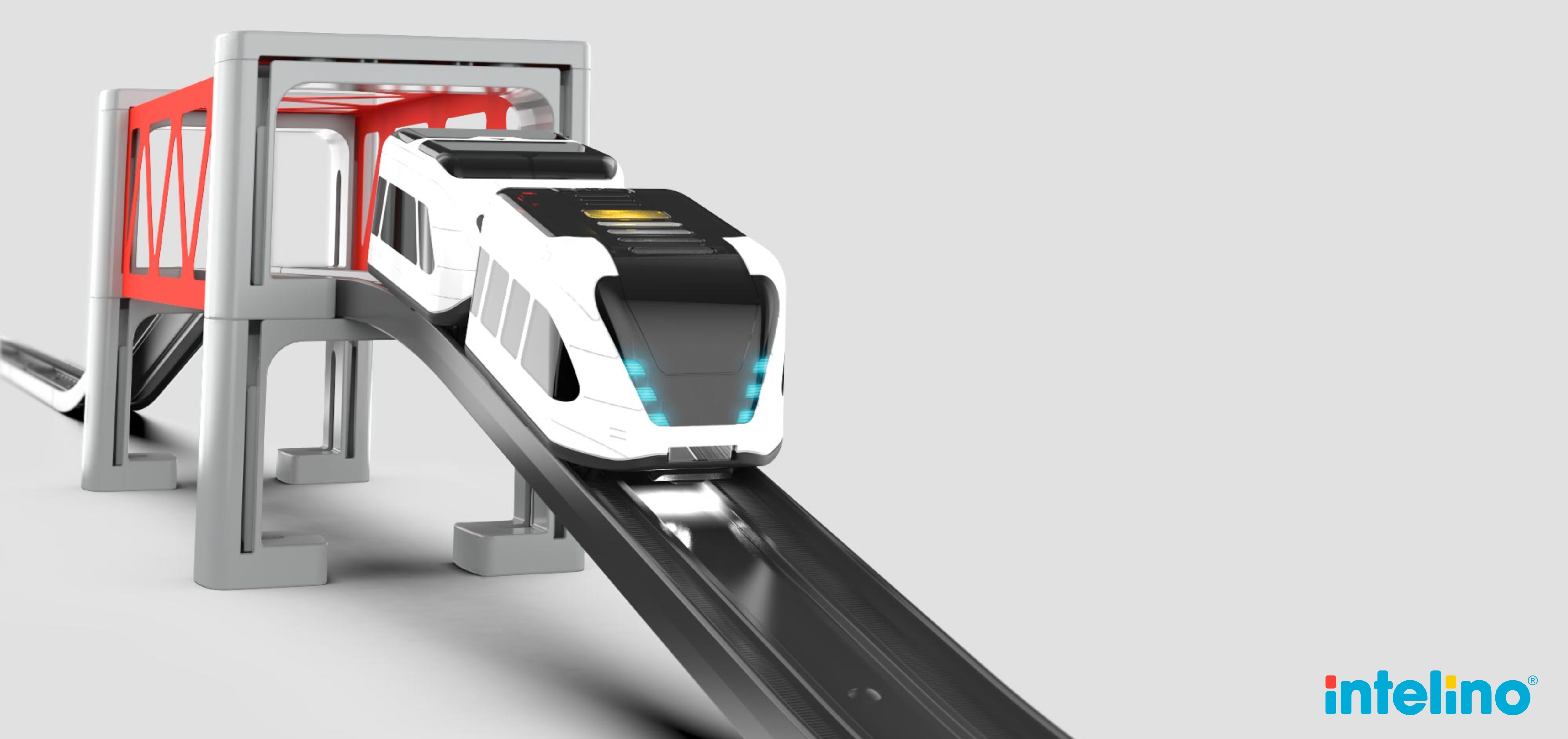 One of a kind rail tracks
Is your town full of tracks, crossings and turns missing something? What could it be? We will tell you! After all, no track can do without a proper railway bridge! You can build one with the help of this set. It is up to you whether you only disrupt the monotonous ride on the plain or start building a multi-level track. You can easily spice up the tracks with a bridge and let the train run at your own speed on the bridge once, and the second time below the bridge between the supporting towers.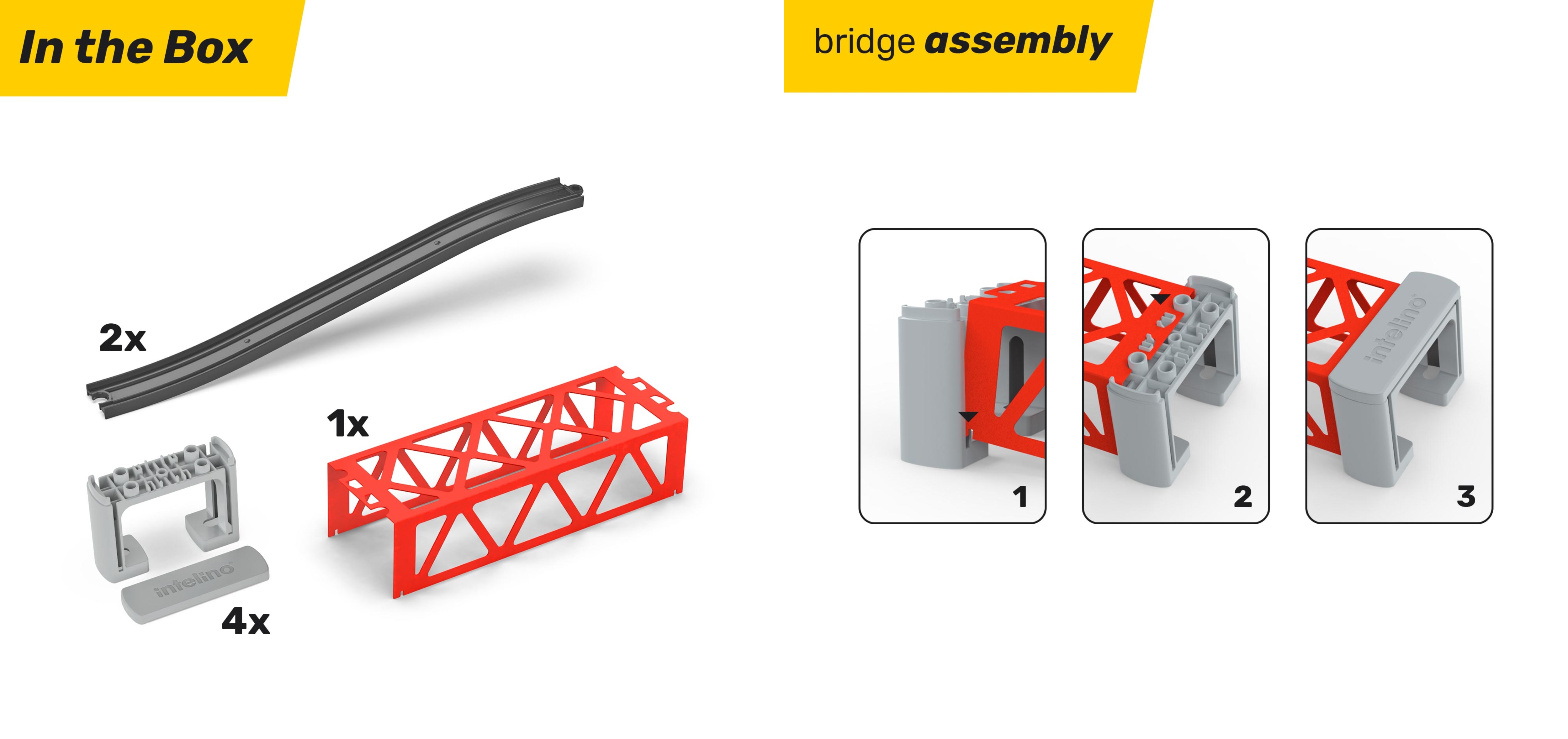 Fun for even small builder
Assembling the whole game is very simple. The base consists of two ramps with a slight incline. Stability is provided by a pair of support towers of modular design. These also serve to support the bridge insert. Thanks to the red construction of the bridge, everything looks so real and very attractive not only for children.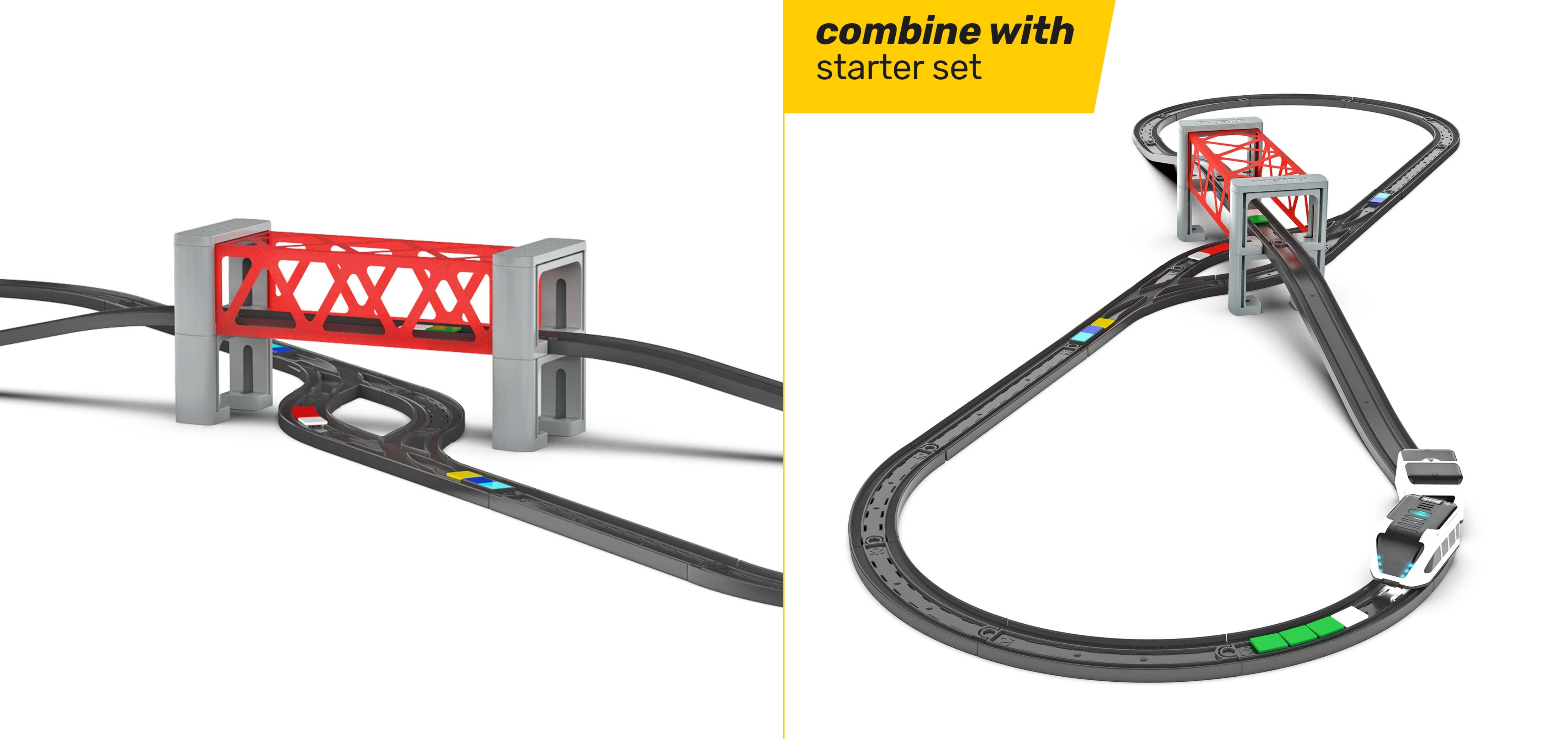 Discover endless track possibilities with Intelino accessories
Combine this set with other expansion packs and make your tracks even more complex and fun! All accessories for the Intelino track are compatible with each other and maximally versatile, so you can be creative while playing. All parts are made of durable and environmentally friendly PP plastic material. Tracks will survive even the accidents that sometimes occur in the world of tiny tracks and trains.
Package contents
2 dual-sided ramp tracks
4 stackable support towers with covers
1 foldable red bridge insert

Modern technologies are increasingly becoming a constant part of our lives. Why should children waste their natural curiosity and passively stare tablet screens? Why not encourage them to develop important skills through the most popular children's game? Similar and more questions have led the founders of Innokind, Inc. Armen Kroyan to create the Intelino® smart train. Intelino draws your children into creative play and helps them to actively cultivate critical thinking or math skills while having a lot of fun.
More Information

| | |
| --- | --- |
| Product code | INT-BRG-01 |
| Barcode | 860000690485 |
| Color | Black |
| Manufacturer | Intelino |
| Manufacturer's website | intelino.com |
| Canonical URL | intelino-most-s-piliri |
We found other products you might like!