Intelino - Support Tower Pack
Transform a simple track at home into a proper transport hub! It has never been easier to intertwine tracks with the smart Intelino accessories. Now you can create structures on several levels and build tracks nicely on top of each other thanks to a set of support towers. And not only that!

It will also help you to expand bridges, create stations and tunnels, if you use other accessories that Intelino has prepared for you. In addition, the compatibility of parts with Duplo® building blocks significantly expand the possibilities of creative play.

In the package you will find a total of 8 towers. It is up to you how tall you build them and how many of them you put in your original track. Their construction is intuitive and can be handled by even the smallest builders.

Availability: On the way from the manufacturer
If the goods are not in stock, the usual delivery time is between
2 and 3 weeks
We are very grateful for your comments and suggestions
Wholesale conditions for authorized resellers on request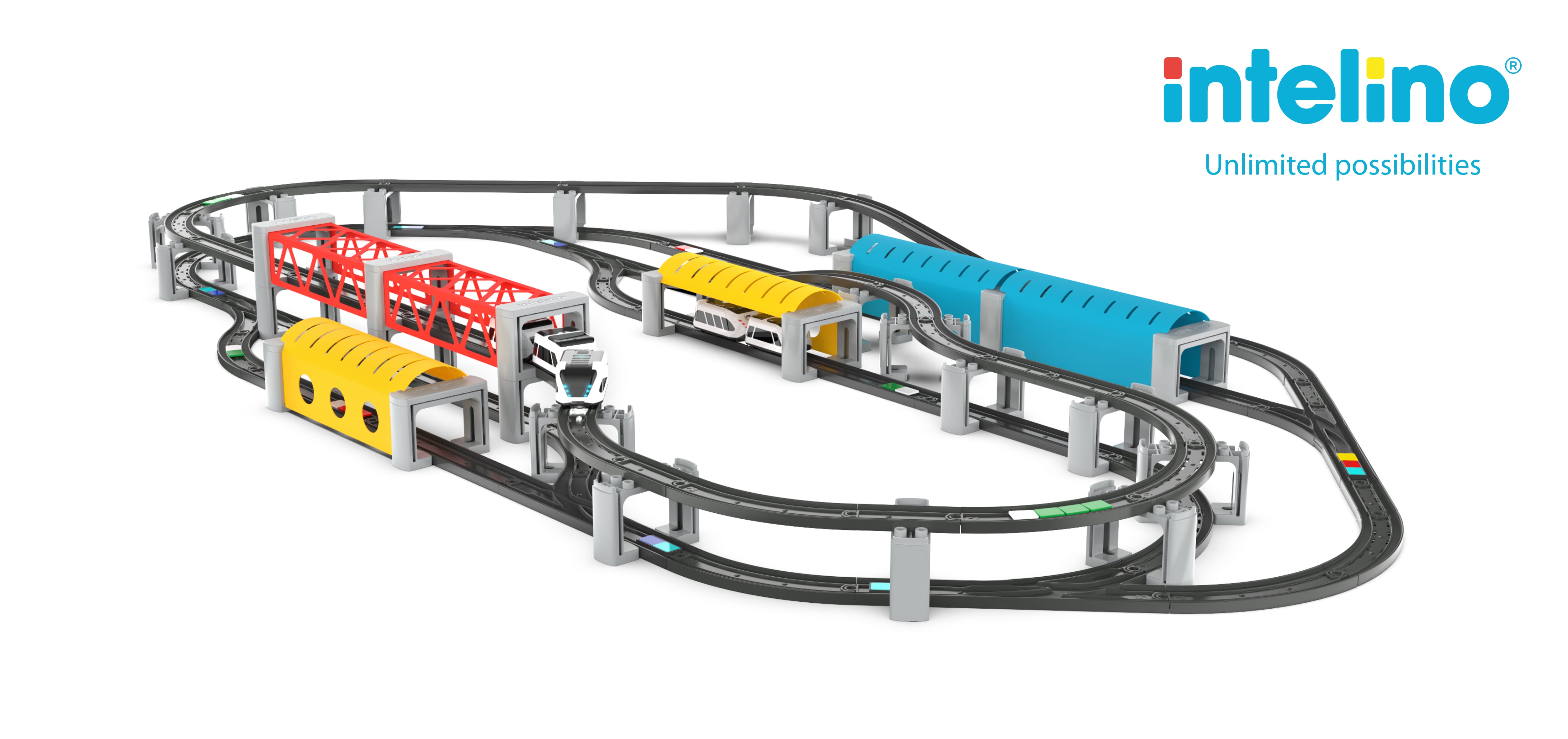 Add a whole new dimension to the game
Add another dimension to your track! You can now extend it to a height and let the train run on a multi-level track. The set of support towers also allows the train to pass through installed tunnels and stations or, for example, over bridges. How high you go with it and how many times it will be is up to you and your imagination.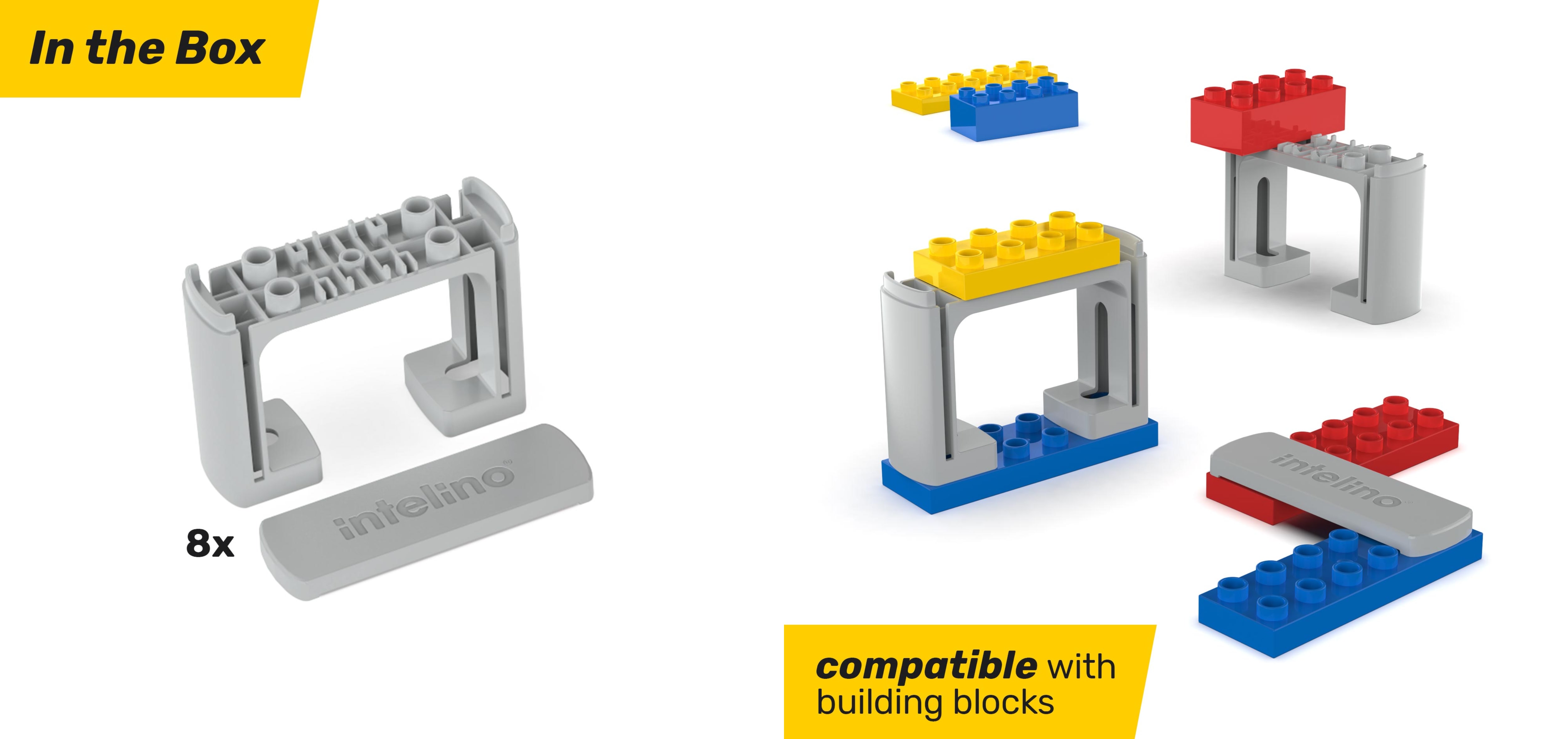 Variable design for creative ideas
The towers have a universal stackable design. The package contains a total of 8 modules, which you can, but also do not have to, stack on top of each other. Then close the last highest block neatly with a perfectly fitting cover. The whole structure is light, yet very stable. You do not have to worry that the train ride at full speed would shake the tracks. Thanks to durable materials, even possible accidents, which always have a happy ending in this world of tiny tracks and trains, can withstand it.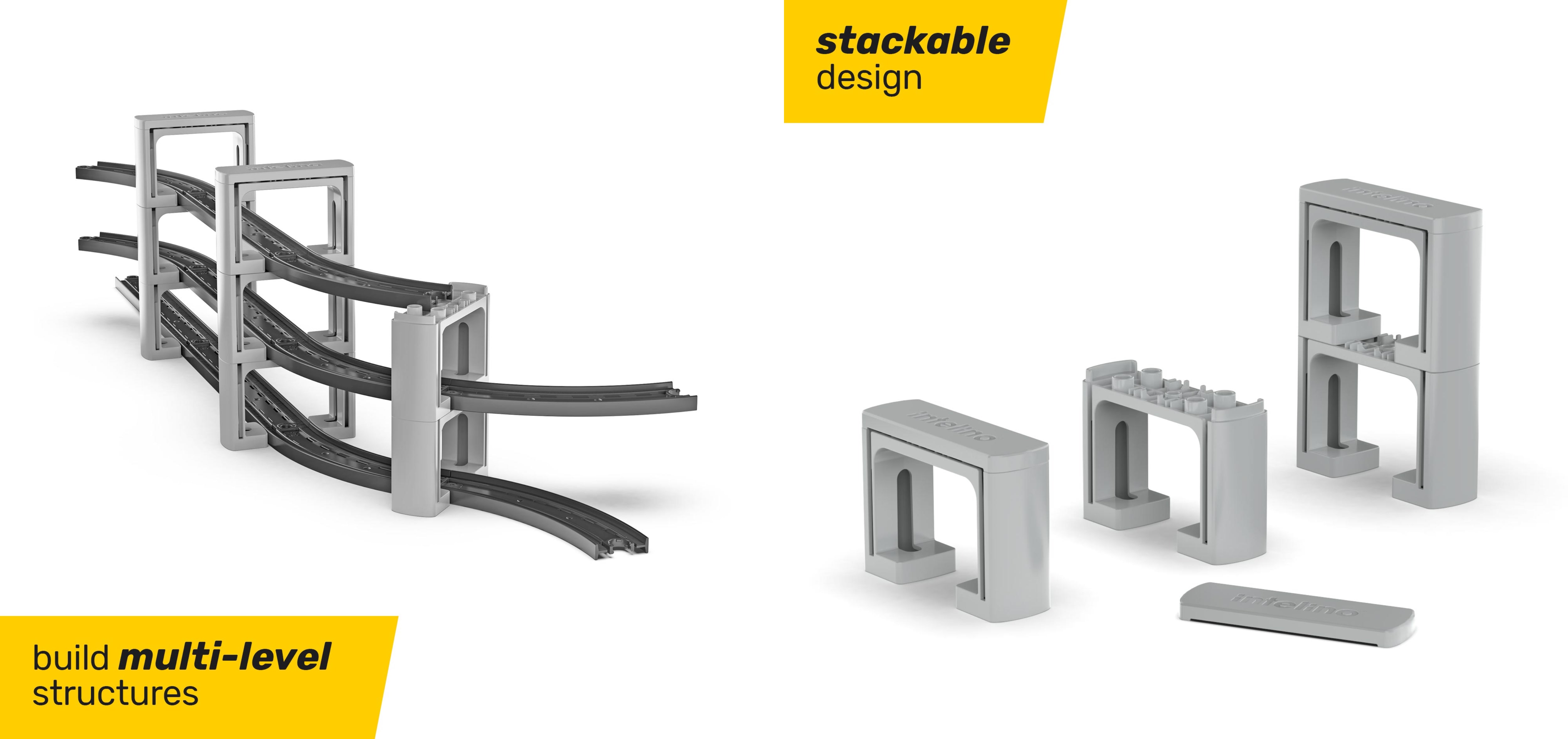 Discover endless possibilities of combinations
The tower set can be combined with other Intelino expansion accessories or Duplo® building blocks. This allows you to create even more sophisticated and fun structures. At the same time, you can change them quickly and enjoy a different layout of the track every day. Adults nor children who need more frequent new stimuli will not be bored.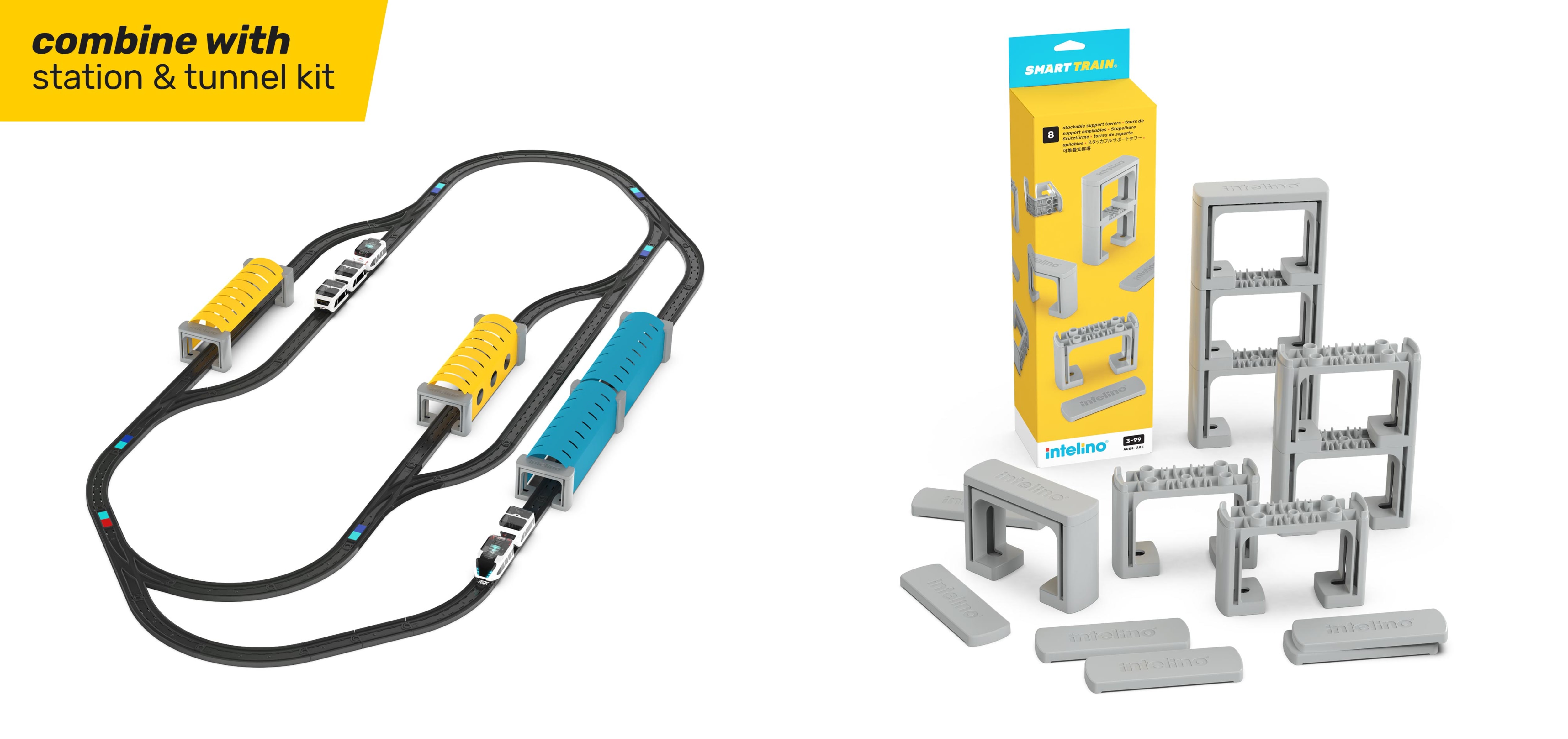 Package contents
8 support towers
8 covers

Modern technologies are increasingly becoming a constant part of our lives. Why should children waste their natural curiosity and passively stare tablet screens? Why not encourage them to develop important skills through the most popular children's game? Similar and more questions have led the founders of Innokind, Inc. Armen Kroyan to create the Intelino® smart train. Intelino draws your children into creative play and helps them to actively cultivate critical thinking or math skills while having a lot of fun.
More Information

| | |
| --- | --- |
| Product code | INT-TWRS-01 |
| Barcode | 860000690478 |
| Color | Black |
| Manufacturer | Intelino |
| Manufacturer's website | intelino.com |
| Canonical URL | intelino-sada-vyskove-nastavitelnych-podper |
We found other products you might like!