Intelino - Short Track Pack
Upgrade your Intelino tracks! With this ultimate set of tracks, you can easily enrich it with new junctions and connect it with the rails you already have at home. Create your own, brand-new circuit full of turns, stops, bridges and tunnels!

You do not have to go around with the train all the time. Instead, discover its endless possibilities and have a lot more fun with it! With the help of a single dog-bone connector, you can set it on a completely different trajectory. And when you get tired of the current track, you can easily change it again.

Do not worry, the individual connections will fit together smoothly and will not disrupt the flow of traffic in any way! Intelino can run really fast. And if you make a design mistake when folding, know that it can withstand derailment at full speed.

Availability: On the way from the manufacturer
If the goods are not in stock, the usual delivery time is between
2 and 3 weeks
We are very grateful for your comments and suggestions
Wholesale conditions for authorized resellers on request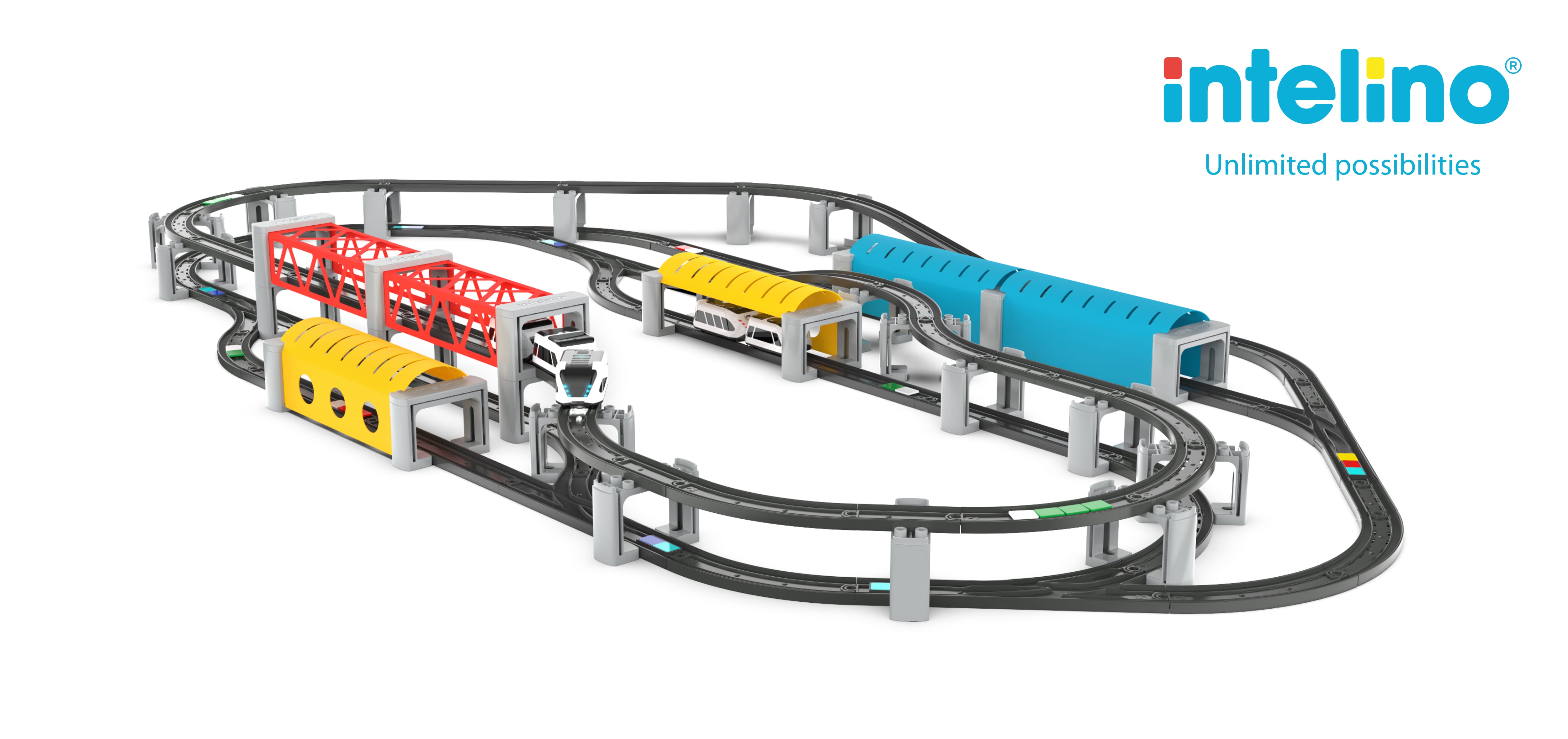 Build an original track
Are you tired of the current track? Would it like something new? A set of 18 tracks will bring a whole new charge to the game with your train! Create new and unobtrusive circuits thanks to it! Come up with great intertwined tracks or insert intricate intersections into them and set your programming skills up for a new challenge!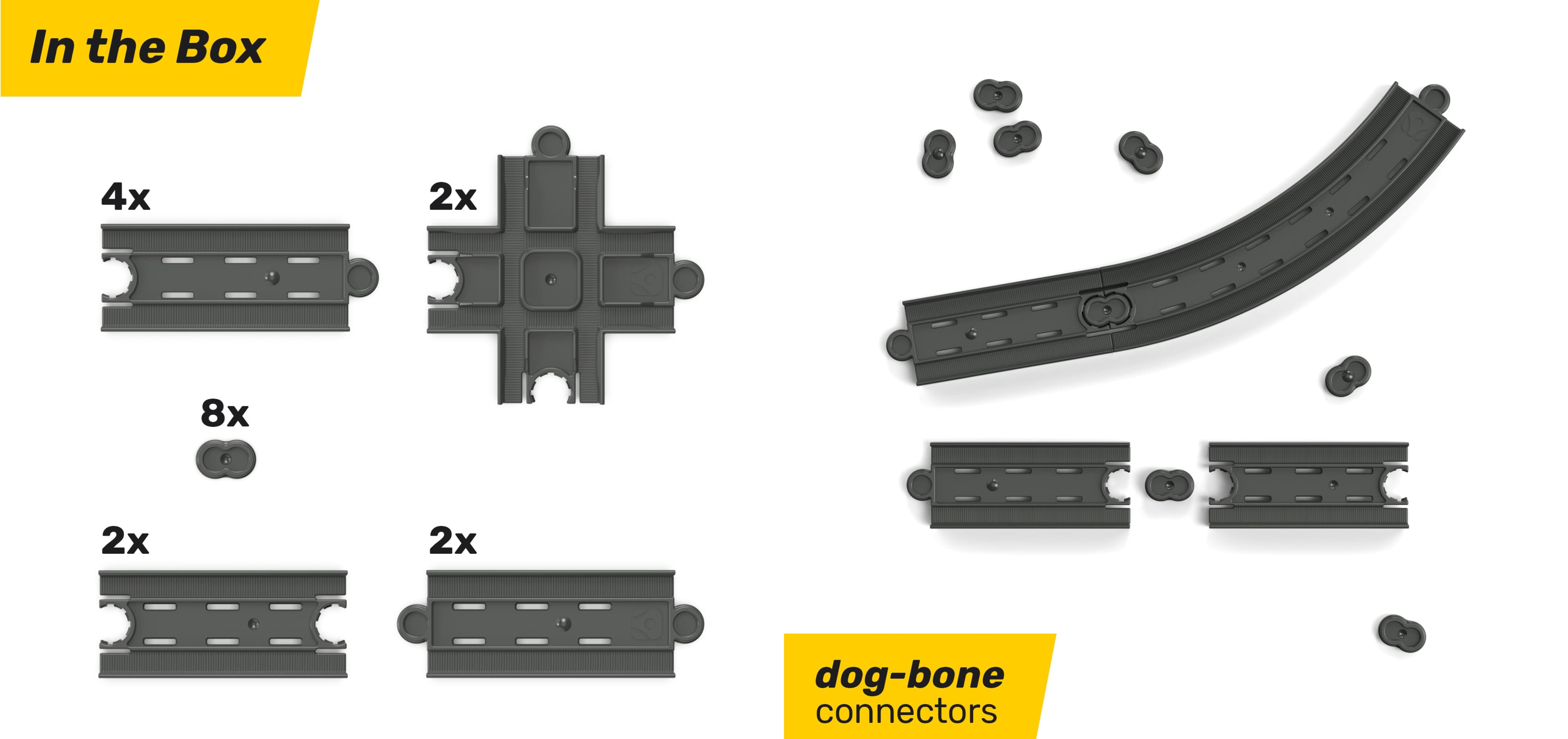 Fun for both children and adults
You can reliably connect the tracks to each other thanks to the system of cutouts and protrusions on the sides of the individual parts. The track design is very intuitive and fast. Even children over the age of 3 can handle it without any problems, if you let them do it! Who would not love the world of trains? We bet you cannot resist either and you will want to try playing with them at least for a while!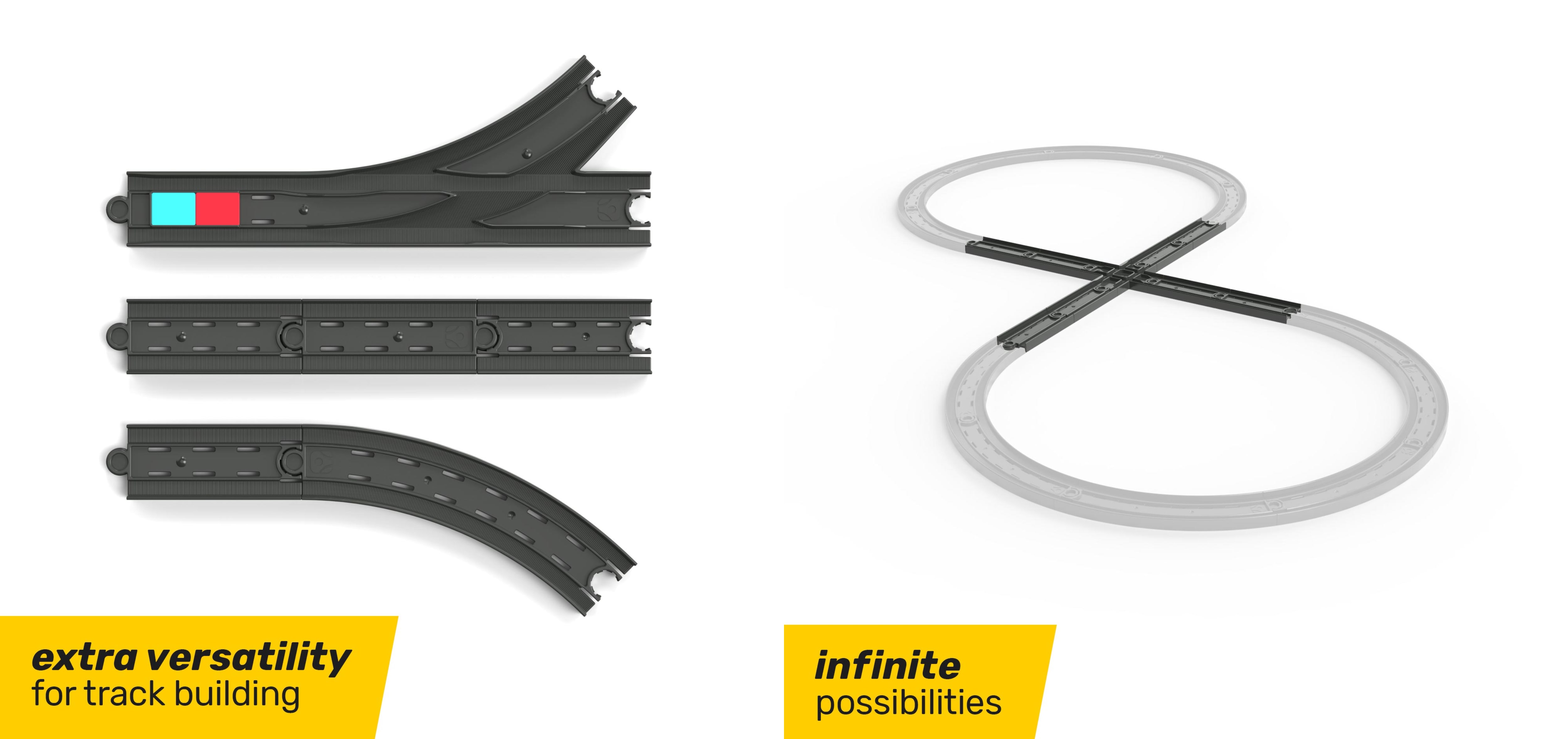 Intelino is fun and teaches at the same time
In order for the train to reach the destination station safely, along with the functional track, the driving skills of the engineer are also required! Whether you or your child take on the role, you can navigate it through the companion app for iOs and Android, or using simple colour codes with track commands according to the STEM learning concept. Even the smallest children can naturally develop logical thinking through the game and enter the world of basic principles of programming.
Feature overview
Track pack for Starter Set or Intelino Track Extension Pack
Double-sided design for even greater versatility
Assembly with a simple click allows for even the youngest children to play
Made of light and durable ABS plastic
Package contents
2 cross tracks
4 short IN-OUT tracks
2 short IN-IN tracks
2 short OUT-OUT tracks
8 small dog-bone connectors

Modern technologies are increasingly becoming a constant part of our lives. Why should children waste their natural curiosity and passively stare tablet screens? Why not encourage them to develop important skills through the most popular children's game? Similar and more questions have led the founders of Innokind, Inc. Armen Kroyan to create the Intelino® smart train. Intelino draws your children into creative play and helps them to actively cultivate critical thinking or math skills while having a lot of fun.
More Information

| | |
| --- | --- |
| Product code | INT-TRKS-01 |
| Barcode | 860000690461 |
| Color | Black |
| Manufacturer | Intelino |
| Manufacturer's website | intelino.com |
| Canonical URL | intelino-sada-kratkych-koleji |
We found other products you might like!