Hyper® HyperDrive™ DUO PRO 7-in-2 USB-C Hub for MacBook Pro/Air - Space Grey
Product code
HY-HD575-GRY-GL
Connect all of your office or home devices to your laptop using one small device. The smart HyperDrive DUO PRO 7-in-2 hub will allow you to do this without any problems. The fact that this is not a technologically common hub, but a perfect device using the best chips, is highlighted, for example, by its ability to work with PD 100W power supply, data transfer up to 40Gbps and image up to 6K at 60Hz.

The HyperDrive DUO PRO hub includes a set of 7 very useful ports. Its shape makes it ideal for use with MacBook Pros from 2016 and MacBook Airs from 2018. For both types of Apple notebooks, a special adapter is included in the package, which is attached to the hub mechanically and magnetically at the same time and is thus a reliable integral part of the elegant unit. Thanks to the universal adapter included in the package, it works with iPads and PC devices that are equipped with USB-C. Your laptop connects to a 4K monitor and audio equipment in no time, enables charging of various devices or makes fast data transfer available.

The detailed minimalistic design is complemented by high-quality durable material. The case includes a magnetic holder, thanks to which you can attach the device to your laptop and thus provide it with perfect security while on the go. Compatible with MacBook Air/Pro (M1/M2). Compatible with MacBook Pro 14 & 16" (M1 Pro / M1 Max).
Availability: In stock (1 - 5 units)
If the goods are not in stock, the usual delivery time is between
2 and 3 weeks
We are very grateful for your comments and suggestions
Wholesale conditions for authorized resellers on request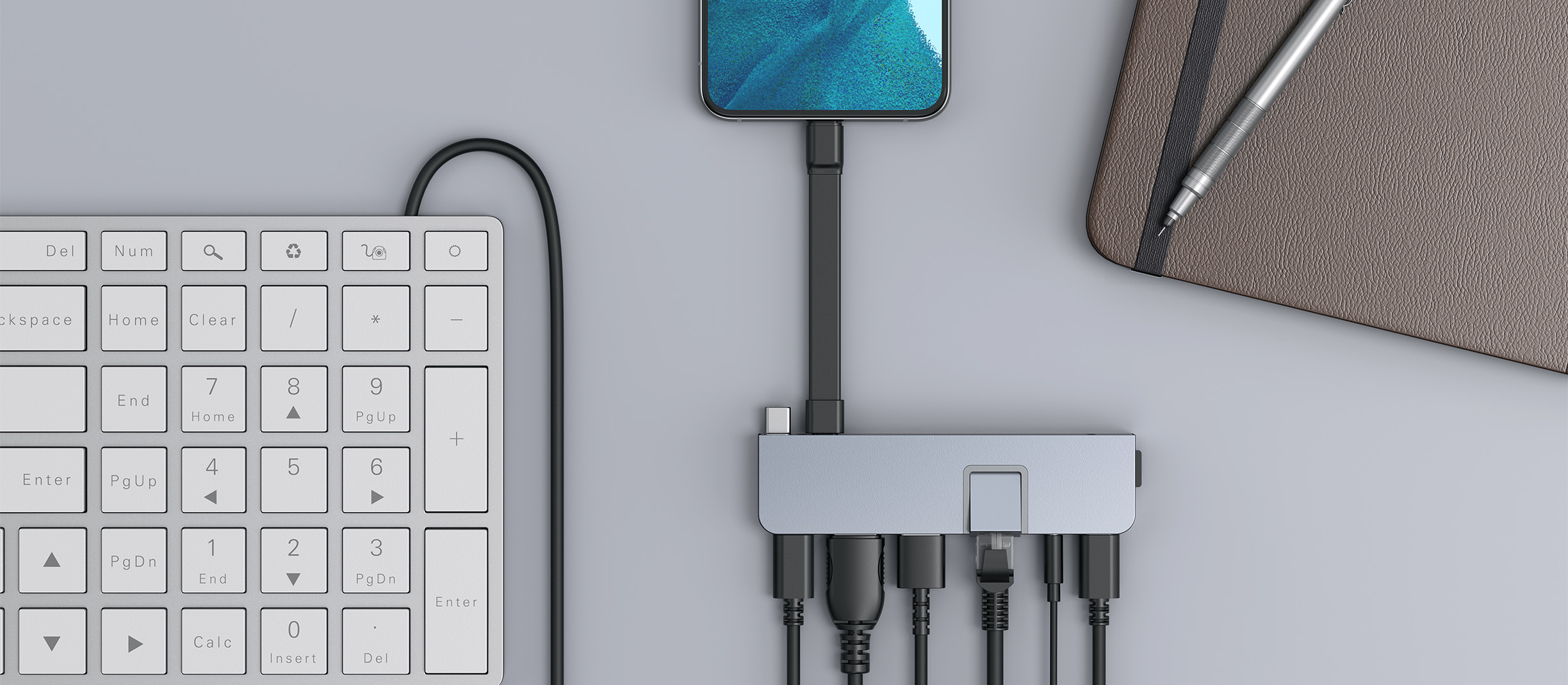 Combining quality and refined design
Most of us demand functionality and a minimalist, sophisticated design from the technical equipment at the office or at home. The HyperDrive DUO PRO development team thought of both. The hub is ergonomically and materially perfected and, thanks to its utilitarian design, visually corresponds with any other technical equipment. The compact processing is also matched by the hub's protective case, which does not prevent the ports from being connected, so the device does not need to be removed from the case during use.
Charge, watch, listen
The HyperDrive DUO PRO 7-in-2 hub connects your laptop to various necessary devices in an instant. Do you need internet connection, need to connect to a monitor or long for an evening of relaxation with a home cinema? No problem. In addition to universal USB-C and USB-A, the hub includes a MicroSD port, HDMI for 4K, Thunderbolt 4/USB4 and an audio Combo Jack. At the same time, thanks to PD 100W, your computer will be full of energy even during the most demanding tasks.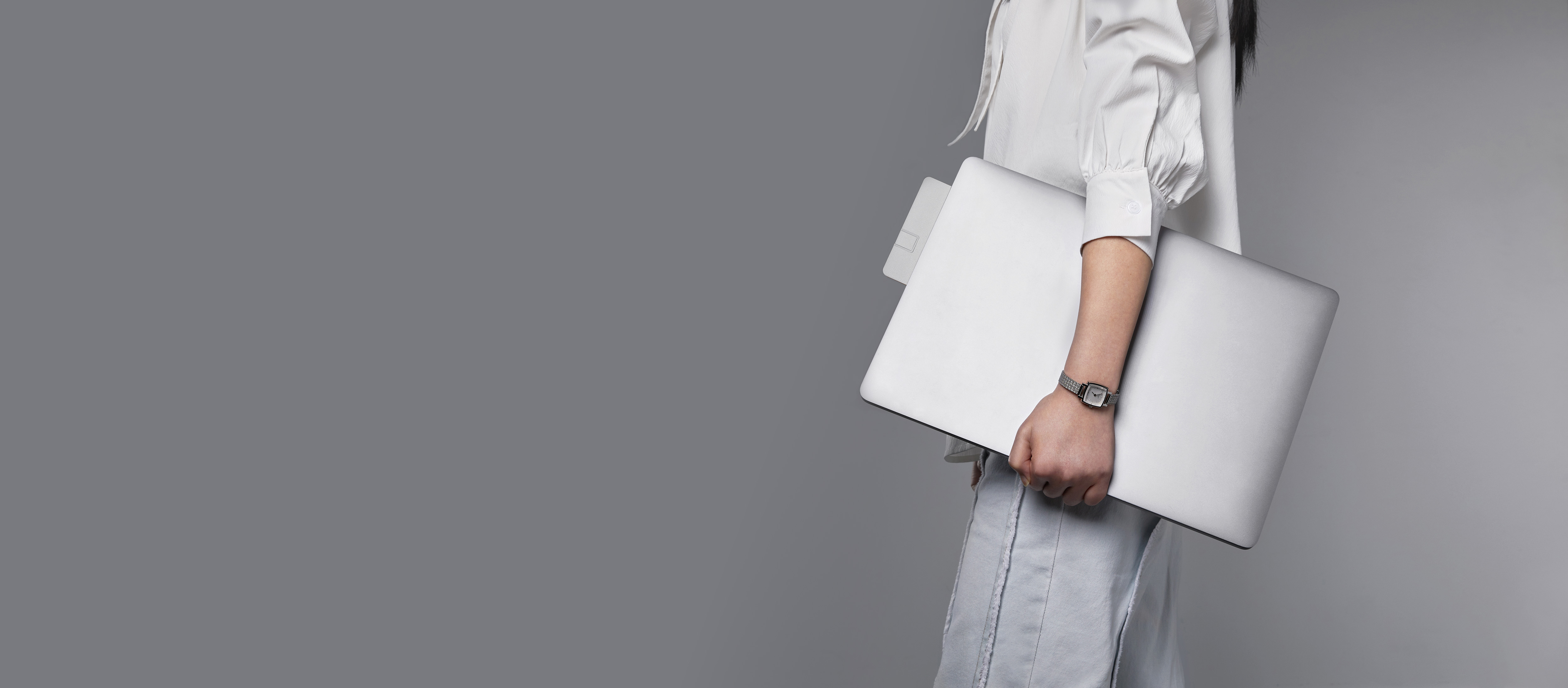 Device you'll never lose again
Although the hub is usually one of the smallest components of technical equipment, there is no need to worry about its loss. It contains a magnetic handle, thanks to which you can easily attach it to the laptop and wherever you go, you will always find the hub in its place.
Compatibility
Compatible with MacBook Pro from 2016, MacBook Air from 2018, USB-C iPad, Chromebook, PC devices
Feature overview
Minimalistic design
High usability
All basic ports with top parameters in one place
High quality material
Compatibility with Mac, iPad and PC (with USB-C)
Magnetic adpaters for MacBook Pro and MacBook Air included
Adapter for iPad and other devices included in the package
Technical specifications
HDMI: 4K 60Hz with HDR support (HDCP1.4/2.2)
PD 100W
Ethernet: Gigabit (RJ45: 10/100/1000Mbps)
MicroSD: 104 MB/s (UHS I)
Audio Jack: 3.5mm
USB-A: 5Gbps (USB 3.1 Gen 1)
USB-C: 5Gbps (USB 3.1 Gen 1)
USB4: Thunderbolt 4 compatible with USB-C (40Gbps, 100W PD, 6K 60Hz video)
Dimensions: 11,94 x 3,75 x 1,11 cm
Weight: 60 g
Colour: Space gray
Warranty: 2 years
Take a look at new smart hub HyperDrive DUO PRO 7: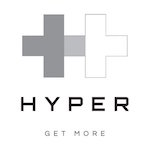 Based in Silicon Valley, Hyper maintains its enthusiasm and sense of innovation in computer and mobile gadgets, power transmission and data storage even after more than 10 years of existence. The brand is responsible for several successful and award-winning products. It is also known for, many of the world's best: for example, the first wireless USB port or the thinnest HDMI cable. Hyper is an irreplaceable helper for working with MacBooks, iPads and devices with USB-C connectors. High transfer speed and precise processing are essential in our selection.
More Information

| | |
| --- | --- |
| Product code | HY-HD575-GRY-GL |
| Barcode | 6941921148300 |
| Color | Space Gray |
| Manufacturer | Hyper |
| Manufacturer's website | www.hypershop.com |
We found other products you might like!